Your Big Winner Inspiration (Learn How They Did It!)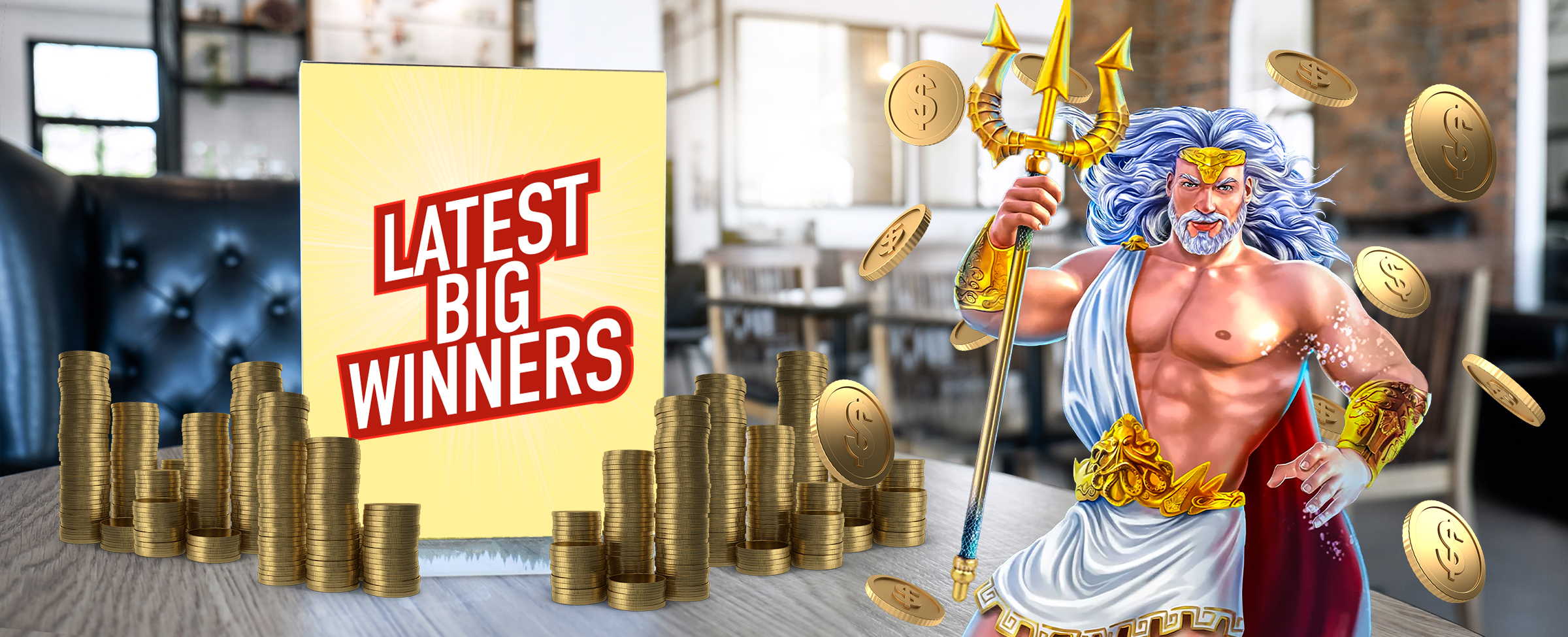 There's nothing quite like the moment when your game explodes into a flash of winning light, awarding you with the happiest day of your life. If you don't believe us, just ask these Cafe Casino big winners!
We had heaps of big payouts from last month, and this bundle of lucky players now knows better than anyone how possible the big win really is. If you've been waiting for your glory moment in the sun, allow these Cafe Casino jackpot winners to serve as your inspiration.
Whether you're spinning the reels and wheels of one of our most popular games, traveling in style through multipliers galore on your way to a must-drop jackpot, or kicking back deluxe style with a crew of sevens catering to your every need, there's a variety of Cafe Casino online slots for you to make it BIG. We're about to show you exactly how to do it, right alongside these winners from December.
Reels and Wheels XL
Sarah S. from CA won $294,249
Joseph A. from AZ won $59,250
Justin G. from NC won $50,025
When it comes to online slots that don't shy away from jackpot potential, Reels and Wheels XL might just be at the very top of the list.
It has all the ingredients to maximize how to win playing slots; free spins, insane multipliers, and a jackpot wheel with five progressive jackpots. Even if you don't make it to the biggest progressive there is, there's a bounty of other prizes to fall back on.
In the cases of Sarah, Joseph, and Justin, they witnessed first-hand just what it means to be one of our Cafe Casino winners inside the very game that breeds them. And for that, we say hats off to these three!
When you yourself dive into the winning spree with 5 reels and 3 rows, the diamond Wild will help you along, but it's the bonus symbols that you really want to find. If you can land two bonus symbols on reels 1 and 3 plus a wheel symbol on reel 5, then you get to spin the first bonus wheel with multipliers reaching up to 500x – and you're one step closer to the slots jackpot wheel.
Success sure does love company, so it's a good idea to refer a friend to play alongside you on their device (psst – this game works great on mobile!). Then we'll give you a bonus to use inside the game.
American Jet Set Hot Drop Jackpots
Kami H. from OK won $240,446
For those who love to travel, organizing a trip might be a hassle, especially if you have to take time off. You have to decide on a place, book the flight (and pay extra for a window seat, ugh), then organize your accommodation and hope you still have some left over funds for Sunday brunch.
With a game like American Jet Set Hot Drop Jackpots, all the leg work is done for you, and you don't have to do anything but sit back and relax, from the private jet ride to the party of A-listers receiving you at the destination!
Kami H. from Oklahoma is already very familiar with what it's like to travel in style, and there's a good chance she felt right at home in her Vera Wang gown while sipping on champagne and spinning the bonus wheel for multipliers up to 500x.
What's even better, is that American Jet Set is all about Cafe Casino Hot Drop Jackpots. That means there are three must drop jackpots in this online slot that are required to trigger at key intervals: every hour, every day, and by the time they reach a certain dollar amount.
To get one, you simply have to land three special crown symbols, then you're prompted to spin a special jackpot wheel which tells you which one you've got, and you join Kami and the rest of our Cafe Casino jackpot winners!
Reels and Wheels
Amber G. from NM won $186,406
While it's true that the XL version of this game gets a lot of hype, there's nothing wrong with going back in time a bit and filling up on the original.
Reels and Wheels slot is played over 3 reels and 1 winning line, but that's where it stops in thinking "small". The reality is that you have practically the same winning potential as the XL version. There's a bonus wheel which triggers simply by landing the bonus symbol on the third reel, and you can win multipliers reaching up to 500x, or gain access to the jackpot wheel.
Once you're there, just one spin is all it takes to win one of five progressive jackpots available, and join Amber G. on her throne in New Mexico as one of the latest Cafe Casino big winners!
If you're the type of slots player who likes to clear their winnings as quickly as possible, then you're going to be delighted when you hear this. Cafe Casino is a crypto casino, which means you can process your transactions within minutes, and depositing is super easy, too.
777 Deluxe
Hoa M. from AZ won $67,387
Dayana P. from FL won $55,000
What does being deluxe mean to you? Being surrounded by lucky 7s? Having the chance to win a Cafe Casino progressive jackpot or one of several other major prizes inside a slots bonus round? You are indeed in luck: you've found your deluxe haven right here inside 777 Deluxe!
Hoa and Dayana know very well what happens when you find your golden 7s, because these two lucky Cafe Casino winners got to experience the full thrills that come with landing one of the biggest prizes in the game.
777 Deluxe is such a hit because making it to the bonus round is a piece of cake – all you need are the three mystery symbols in the base game. Then, your screen fades away to one winning line, and you have to match up sevens to get paid. Match up three golden sevens in this slot online, and you've got yourself the big progressive jackpot!
These are the latest big winners at Cafe Casino but there have been countless before them and there will be countless more to come. Come back next month to see who won, and with a little luck, it may be your name we're cheering for.