Have you played? This Week: Stampede
If there's one thing that Cafe Casino is famous for – and there are many things in that category – it's our smorgasbord of games.
We have tons of games to choose from on the menu. Are you into the classics? Order's up for a 3-reel. A fan of modern? A 5-reel is barreling towards you. Want something totally off the charts and out of this world? Hang tight – because we've got the perfect video slot for you to sink your teeth into!
Instead of leaving you to rifle through the unfamiliar pile alone, we'll help you out. Every single week, right here, you can see the greatest Cafe Casino online slots, highlighted and framed. A real chef's special.
You may see something brand new. You may see the week's most popular slots title. You'll almost certainly see something grand or totally unique. What you will discover, week in and week out, is an unquestionably, no-doubt-about-it, absolutely-must–play slot.
And, you'll get to know all the features and ways to win that make these online slots next-level great. You're bound to leave with broader horizons and the inspiration to get out there and try it for yourself.
Do you have an appetite for fabulous games? Good! Let's dig into our freshly featured slot online, which is…
This Week: Stampede
December 1, 2023.
From the sun-kissed horizons of the Serengeti to the undulating scapes of the Maasai Mara, nature's wildest creatures shake the earth like rolling thunder as they stampede over the African continent.
A stampede might be triggered by an immediate threat, a territorial dispute, or the seasonal migration to more fertile grounds. Then again, in the Stampede slot, the creatures may be compelled to stomp their hooves over the plains to run toward something too enticing to resist.
With 5 reels and 4 rows, giraffes, zebras, elephants, cheetahs, and gazelles spark feature pandemonium as they pummel through 1,024 ways to win, and hurtle toward free spins, multiplying Wilds, and a double-up gambling game. It's enough to turn any prey into a predator.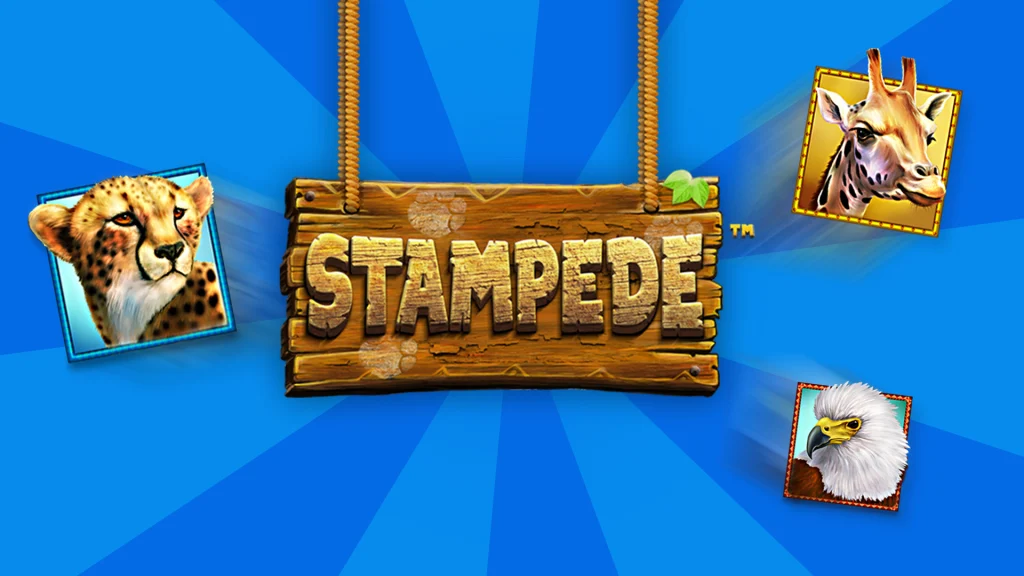 When the sun is highest and sizzling the dirt with its rays, African wildlife can be found sheltering under a sparsely leafed baobab tree. The tree serves as a refuge for you, too, when at least three combine as your Scatter to grant you entry into the round of up to 20 free spins with Wild multipliers of 2x and 3x.
It goes without saying that you should never stand in the way of a herd of stampeding animals –in online slots or otherwise! Those who take the risk, however, may be rewarded handsomely. The Double Up game invites you to stand your ground and gamble your most recent winnings for double or nothing by choosing heads or tails.  
---
We keep it coming with jackpots around the clock. Play Cafe Casino Hot Drop Jackpots with Hourly, Daily, and Epic Jackpots now.
---
This Week: Chase the Turkey
November 23, 2023.
The expression "Chase the turkey" refers to an attempt to attain something elusive or difficult to catch. If you've ever chased a real-life, wildly erratic turkey on the run, the origins of the saying will come as no surprise. If you haven't: put your running legs on, test your grip, and multiply your determination.
In the Chase the Turkey slot, the expression ruffles up a new meaning as you're set on a wild – goose? – chase for multipliers.
Your legs pound the dirt as you track down anywhere from three to five scatters, which means 12 free spins are in the bag. Those are also ready to break free, with multipliers of either 1x, 10x, or 100x. That's no poultry effort!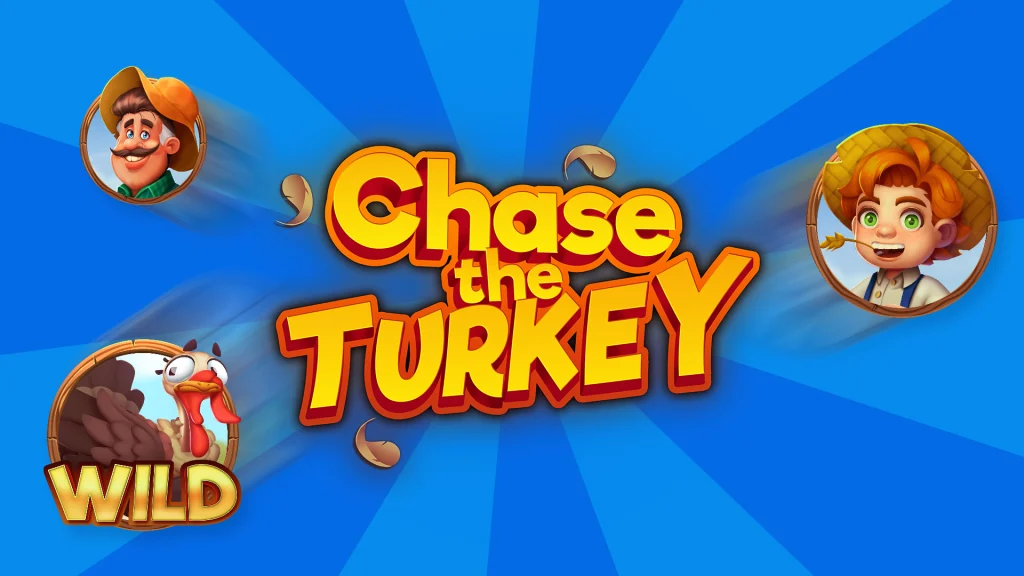 That turkey remains on the loose. During the first 3 of your 12 free spins, Wild turkey symbols can land on reels 1, 3, and 5. When they do, a new nest egg boils your balance with Wild multipliers of 3x, 5x, and 7x.
A wild turkey on the run may be tough to pin down, but fowl play is paused when he stops for a rest as your Wild, expanding to cover the entire reel and multiplying your win by 3x. And if you have energy to spare? Well, the wily Wild turkey will be at it again, so you can chase the cash today, tomorrow and turducken.
---
Did you know: The easiest way to fund your account is with crypto. Check out our Crypto Casino FAQ!
---
This Week: Ruby Treasures
November 18, 2023.
Rubies and other precious jewels were once prevalent in Arabia's golden era of excess. They were found in the region's mines, traded liberally with wealthy merchants, and used to flaunt one's aristocratic status. None, however, held more Ruby Treasures than the King of the Desert himself – and that holds true today.
The quest for rubies – involving tigers, peacocks, serpents, and elephants – is unpredictable in nature, but when you leap with shock, it'll be because the Cash Spin was awarded at random on any spin, and all cash symbols present at that time are cashed in.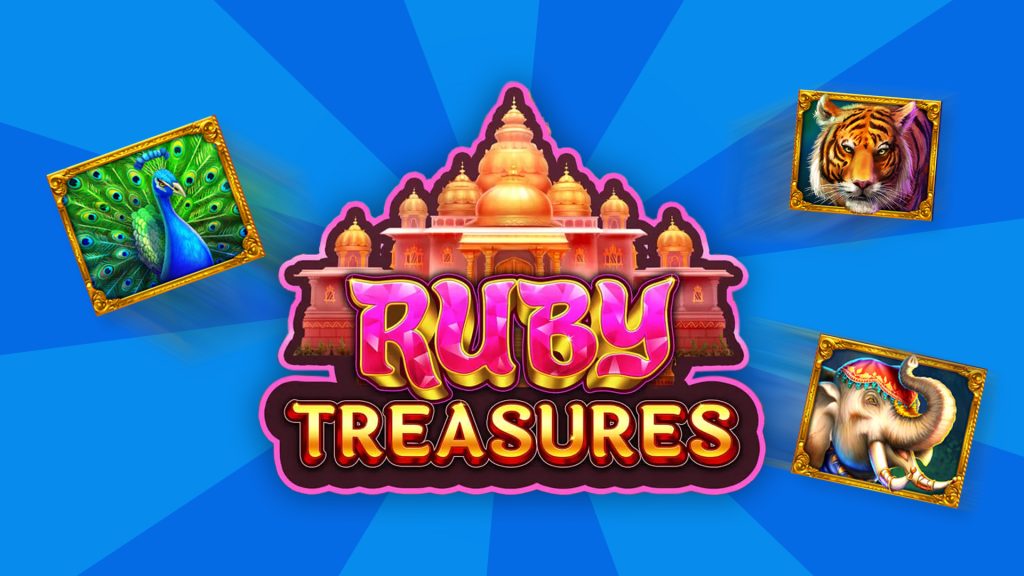 Arabian folklore is rife with magic, with tales of mysteries behind what seems to be mundane, like in this case, a game of re-spins.
You may think it's an average game of re-spins where base-game symbols trigger the round, but a glance to the left tells you that it isn't so. At any moment of your choosing, you can enter the King's Bet round via the button. Your bet will automatically increase as you engage the King in a game in an attempt to fill all 15 spaces on the slots grid.
If all 15 spaces are filled, the King swings open the gates to the 3x Super Respins round. Here, your reels are royally rewarding, with all Cash symbols staying in place.
---
New around here? When you join Cafe Casino, you can get a 350% Welcome Bonus up to $2,500!
---
THIS WEEK: Cai Fu Dai Panda
November 10, 2023.
If the secrets to a long and prosperous life could be found within the reels of a slot game, would you seek to join the healthy, wealthy, and wise and be the first in line to spin?
Whether or not those answers tumble out gently onto your own screen is out of human hands, but we can use our own to point you in the right direction…and welcome you to the Cai Fu Dai Panda slot.
Opportunities for affluence multiply generously on 5 reels and 4 rows with prosperity and longevity symbols. The panda – a powerful symbol of peace and harmony – leads the way.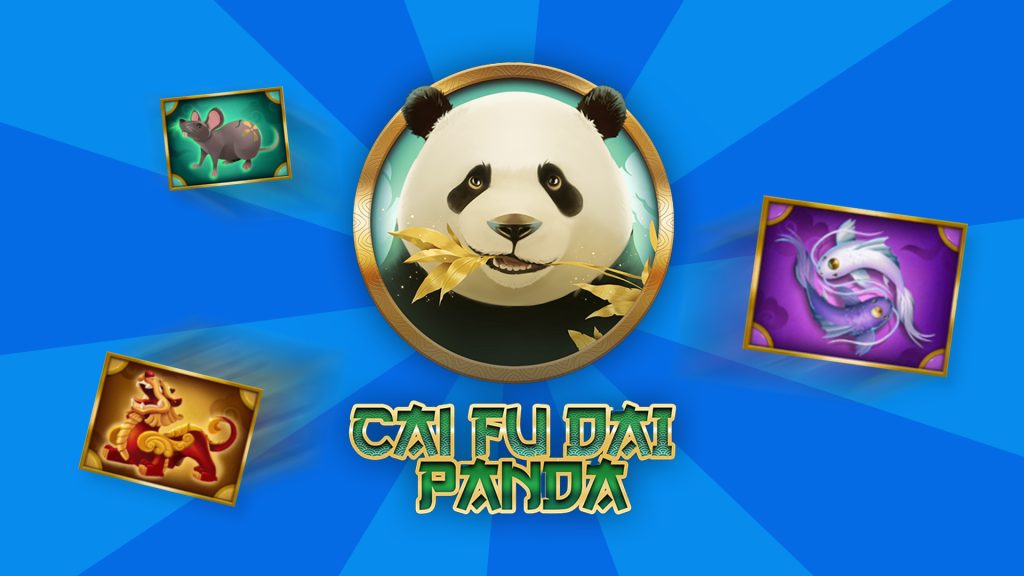 If the ancient wisdom from this new online slot doesn't enlighten you, then you'll be at peace to know its virtues are matched in real value: the celebrated jackpot. As you collect prosperity, longevity and jackpot coins, their corresponding feature (or features!) may be awarded.
If you are so fortuitous, the prosperity you seek is found through 5 free spins, 100 paylines instead of 50, 6 rows, and reels full of Wilds. Longevity is attained through 5 free spins, wins multiplied by 3, and the chance to add either 1 or 2 additional free spins or a bonus coin prize.
When special letter-bearing coins appear and stick to the reels during the jackpot feature, they could spell out the name of one of the four fixed jackpots – literally naming your prize.
---
Refer a friend to Cafe Casino and you'll earn a bonus to use on our games!
---
This Week: Bone Bonanza
November 3, 2023.
Día de los Muertos – or, The Day of the Dead – ignites the bustling streets of Mexico in a spirited festival every year on November 1st and 2nd, paying tribute to dearly departed loved ones.
Vibrant colors come alive on intricately decorated sugar skulls and papel picado hung in public squares.
In the Bone Bonanza slot online, the festivities extend to your screen as colored gems of polished stone dance over 6 reels and 5 rows to the tune of a joyfully strumming vihuela. Carefully crafted refreshments are offered to the spirits on ofrendas, or altars; ancient artifacts stir memories of ancestors; and maracas shake rhythmically as festival-goers celebrate the cycle of life and death.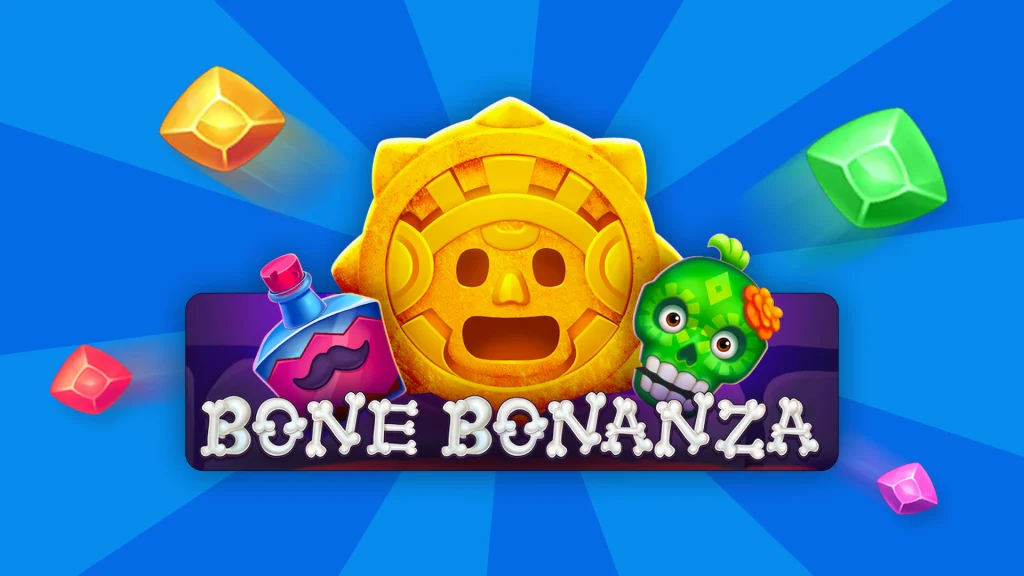 One member of the festival (the one glowing with traditional makeup!) is your scatter. If she appears at least four times, a new offering to the deceased is presented in the form of slots free spins.
Up to 30 free spins twirl to the traditional mariachi music with a progress bar that increases your level of wins. A sombrero, an icon of Mexican culture, takes a spin in this round as a multiplier symbol, offering a chance to snag multipliers ranging from 2x to 100x.
Offerings to the deceased are a show of honor, love, and respect. The Buy Bonus feature serves as a grand offering as it lays out a trail of bright orange and yellow marigolds, considered the flowers of the dead, and leads you straight to the round of free spins.
---
Cafe Casino serves up over 250 real money casino games, including slots, table games, progressive jackpots, and hot drop jackpots! Play using your mobile or desktop at CafeCasino.lv – no downloads or apps required. Cafe is a best crypto casino, accepting popular methods like Bitcoin, Ethereum and more. Playing has never felt so rewarding!