Zappit Blackjack: A Fun Twist to Online Blackjack
When you play online blackjack, you can get pretty used to the strategy. But no matter how many times you see cards in your hand adding up to 15, 16, and 17, they're never a welcome sight. 15 doesn't feel that secure, but taking that hit is a dicey proposition. The same is true in Cafe Casino blackjack with 16 and 17. You don't feel like you're going to win real money with those hands, but you also don't really want another card. It's a tough decision, and a relaxing online blackjack session spares you from as many tough decisions as possible.
This very situation is why Zappit blackjack was created, and why the Cafe Casino mobile blackjack games section features it. You get a way more fun and easy online blackjack experience with Zappit.
It's also a great choice if you're looking for new blackjack games. What are the rules? How does it work? Let's break it down for you.
HOW TO PLAY ZAPPIT BLACKJACK
Zappit blackjack has one main feature that sets it apart from traditional Cafe Casino blackjack: the "Zap" button. The Zap button appears whenever you're dealt those devilish 15s, 16s, or 17s in your hand when you play blackjack.
Want the hand gone? Press Zap and it will disappear, leaving two fresh new cards in its place. It's like magic!
And yes, there is a real "zap" that happens, with laser graphics and sound and everything – Zappit blackjack is an online casino game with personality.
There are a couple of rules to keep in mind to understand how Zappit blackjack strategy is different from other new blackjack games. The first is that the dealer hits on soft 17. Some games will hold the dealer there, but Zappit requires the dealer to hit and get another card.
The second is that a zapped blackjack pays 1:1. Normally, your blackjacks that are dealt on your first two cards are paid 3:2, but if you get dealt a yucky 16 in your hand and decide to zap it, and then receive a blackjack, it's a 1:1 payout. This is part of how the game can be a bit more balanced while giving the player the powerful option to zap tough or undesirable hands.
A third wrinkle is that if the dealer hits 22, unlike classic Cafe Casino mobile blackjack, it isn't a bust. Instead, in Zappit blackjack, a dealer 22 is treated as a push. If this happens, your bet is returned to you. This is another way to restore a bit of balance to the game when the players have that strong choice of zapping 15-17 on the initial deal.
TRY ZAPPIT ON MOBILE!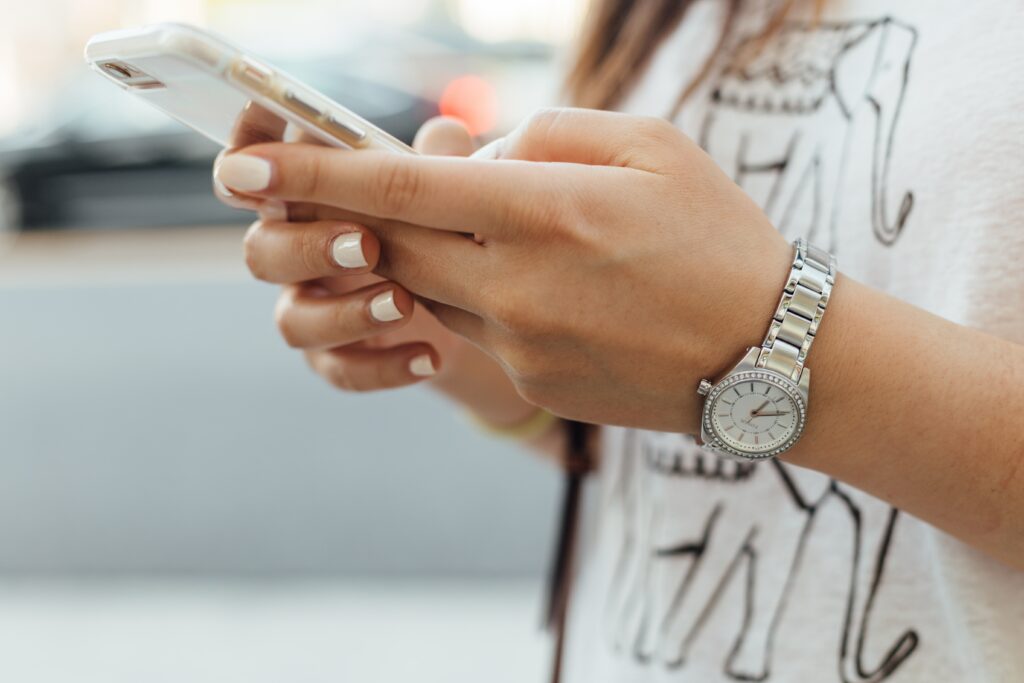 Zappit blackjack is perfect when you're in the mood for Cafe Casino mobile blackjack. There's a lot of times when we're stuck somewhere with nothing but our phone. In these situations, you could scroll Facebook for the millionth time or read yet another article on ESPN explaining why your team totally has a chance this year (they don't), or you could actually have a little fun and play blackjack online!
It could be on the commuter rail, or in an Uber… you might be in a waiting room… or just standing in line somewhere… no matter where or when it is, your phone has a tiny little online casino in it where you can play for real money.
We say, go for it!
Cafe Casino blackjack on your mobile device is one of the easiest games to play from the small screen. There's actually no need to download anything, and there's no app to deal with. Instead, you can go right to cafecasino.lv on your mobile browser. You'll just need your login info and you'll be good to go. Strong Wi-Fi connections will also give you the best possible experience.
After logging in, you can navigate to the Cafe Casino online blackjack games section. There, you'll find new blackjack games like Zappit.
The interface is quite easy to use on mobile, just tap what you want, whether it's Hit, Stand, or even the exciting Double x2 (this doubles your bet and gives you one final card – great for when you know you're in solid shape and will only be taking a single additional card). And of course, there's the Zap button, ready to go whenever the dealer gives you a 15, 16, or 17.
So that's the simple fun of Zappit blackjack at Cafe Casino! There's nothing to it, so no player should be afraid to venture into a new game and give it a shot.
START WITH PRACTICE GAMES
Of course, if you'd prefer, you can play in practice mode until you get the hang of Zappit strategy and rules. In fact, we always recommend that players get started this way when testing the waters with a new game. A lot of online casino games are about getting a feel for the rhythm and how each of the rules works in play, and practice mode gives you the perfect opportunity to try everything out and get secure in your game knowledge.
Once you've mastered the rules and strategy of a new game, you can take it on for real money with total confidence. And that's the most fun way to play online card games at Cafe Casino.
Zappit,anyone?