From Tree to Table: 10 Appealing Ideas for Your Freshly Picked Apples
As the crisp autumn air rolls in, it's time to rescue your comfiest flannel from the back of the closet and grab a basket. Apple season is here, and those apples aren't going to pick themselves.
As you stroll through the rows of trees at an apple-picking farm, stretching up your arm and lifting your ankles to reach those very best apples nestled within the leaves, you might be thinking to yourself: Is there a fruit bowl large enough? Do I need to hire a U-haul? (Answer: probably not on both counts).
You probably can, however, focus that rich imagination on the endless possibility that comes with a basket full of apples. They're not there for show.
From sweet Honeycrisps to tart Granny Smiths, there's a fruitful endeavor for every apple in your basket. Apple-tunity knocks on your stove, in your oven, and even in your microwave. We've got ideas for an app-peeling apple-tizer for brunch or a fun day inside whipping up an apple dish that's worthy of apple-lause. Okay, we'll see ourselves out… but not before we, from Cafe Casino, leave you ideas to use after you pick your own apples.
1. Apple Butter
Cinnamon and cloves embody the essence of fall flavors. When you slow-cook them with apples, sugar, and vinegar until they turn into a smooth, concentrated spread, your tastebuds will forever remember the invigorating, wistful flavor of a crisp autumn day.
2. Apple Spice Mug Cake
Mug cakes are back, and we'd forgotten how absurdly easy (and fun!) they are. And this time the aroma is evocative of your afternoon spent picking your own apples.
Combine the dry ingredients of flour, sugar, baking powder, and cinnamon with milk, vanilla, and some delish applesauce, then fold in diced cubes of your freshly picked apples. About two minutes in the microwave should hit the sweet spot, and you're officially the most proficient baking chef in all of the autumnal lands.
3. Dehydrated Apple Chips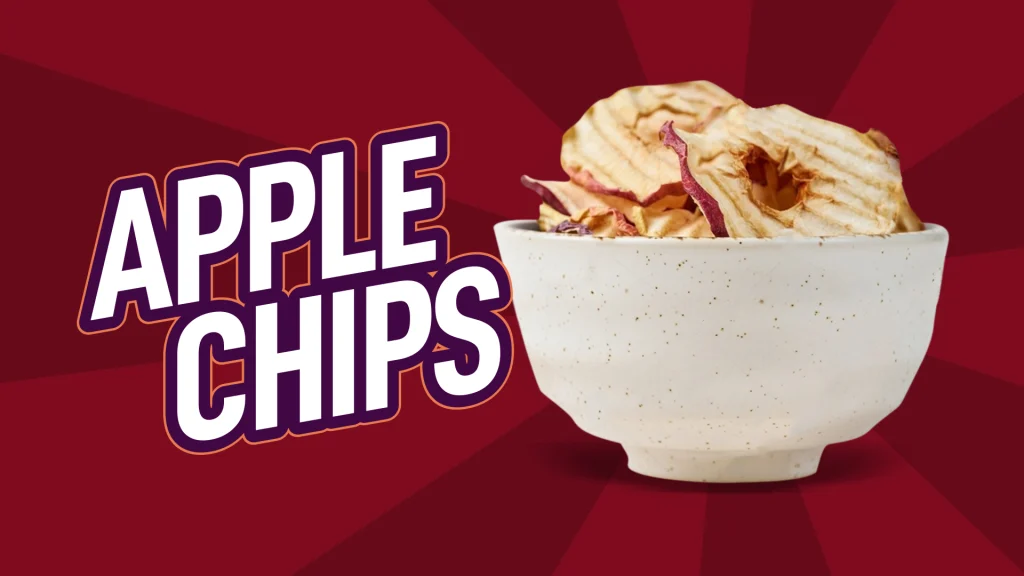 For a nutritious and super tasty alternative to potato chips in the fall, place sliced apples on your dehydrator tray with a spritz of lemon. Let the dehydrator work its magic for 6-12 hours. It's playing the long game for sure, but it's an excellent way to extend the life of your apples, and you'll be pleased with yourself every time you feel like a crunchy snack.
4. Caramel Apples
One of our core beliefs about apple season is that when you pick apples, they are required to be accompanied by caramel… at least once.
Wash and dry your apples, and insert wooden sticks where the stem was. Melt down some caramel candies with a little water, and dip the apples in the caramel. Add crushed nuts for a fancy finish. So simple. So decadent.
5. Apple Sangria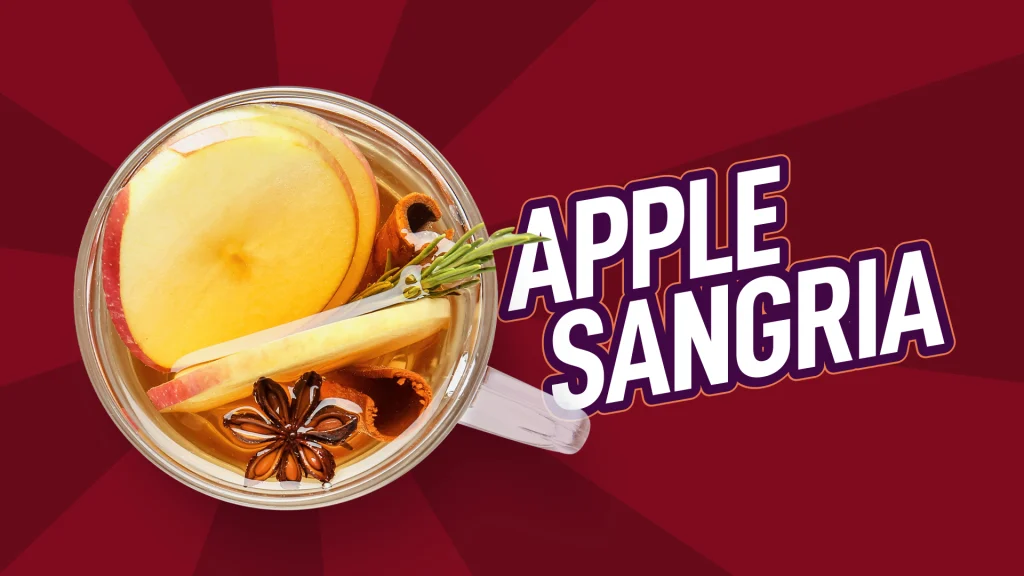 If you're looking for a new cocktail recipe, look no further. Start by slicing fresh apples and pairing them up with slices of zesty oranges. Add a cinnamon stick or two, a sprinkling of cloves, and honey. Pour in a bottle of white wine and a splash of brandy. Chill for a few hours, that is, both the concoction and yourself, and enjoy the fruity, spiced goodness by a fire or at a gathering with friends.
6. Fresh Apple Salsa
With such a refreshing crunch, you'd think this fresh apple salsa took inspiration from the leaves under your fall boots. Thankfully, it tastes a whole lot better.
To whip it up, dice crisp apples and mix them with tomatoes, onions, and bell peppers. Add a kick of lime juice, a hint of cilantro, and a touch of jalapeño to bring the heat.
7. Apple Farro Salad
If you've done every dish on this list so far, you might have a stomach ache from all that sugar. How about we try something on the lighter side?
For an apple farro salad, cook the farrow until it's tender yet pleasantly chewy. Combine it with thinly sliced apples, dried cranberries, and chopped fresh herbs. Drizzle a tangy vinaigrette on top, and effectively cancel out every unhealthy meal you've had since last summer. Well, at least we wish.
8. Apple Pancakes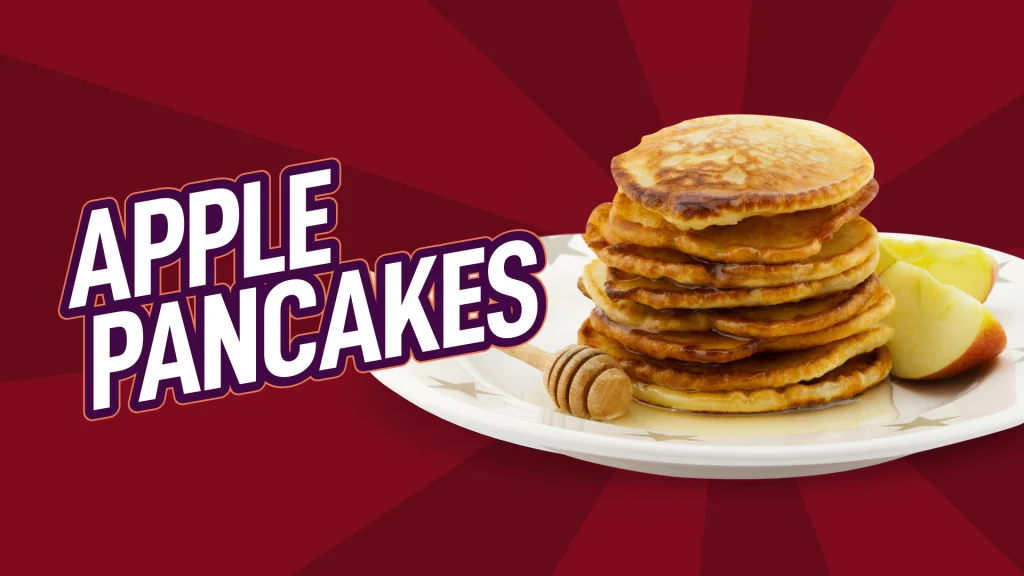 The days are a little darker in the fall, but we've got just the pick-me-up to make you look forward to the sound of the alarm: apple pancakes!
Mix up some standard pancake batter, and add grated apples and a sprinkle of cinnamon or nutmeg for a burst of apple-pie warmth. Ladle the batter onto a griddle and watch as they sizzle to a perfect golden brown.
Bonus: Cider Rules!
9. Spiced Apple Cider
Apple cider is a warm, comforting drink, and using your own apples makes for an authentic farm-to-table experience.
Wash, core, and chop your apples into chunks – peels and all. Put them in a large pot with cinnamon sticks, cloves, and nutmeg or allspice. Simmer in water for a few hours, and let the sweet apple flavor mix with the spices before you strain it. Pour yourself a mug full… but make sure you leave some left over for the last recipe!
10. Baked Apple Cider Donuts
When the dough crumbles into a moist, sugary heap inside your mouth, you'll be elated that you decided save enough of your homemade apple cider to whip up these tasty morsels.
Combine your cider with flour, cinnamon, nutmeg, sugar, and butter. Mold the dough into donut shapes with the hole in the middle (it's the donut-apple of your eye!) bake until golden, and finish them off with a glaze of cinnamon and sugar.
Cafe Casino is a Best Online Casino
When is apple picking season? It's from September to early October. When is the season of picking prizes from games? Right now, a month ago, next month, and every other day of the year at Cafe Casino!
Ready to get started? Cafe is a best crypto casino, too, so that means you can conveniently deposit with crypto, get bigger bonuses, and get right into your online slots or casino games within minutes. Now that's sweet!
Once you've got a deposit in, don't forget to try Hot Drop Jackpots. There's not a single bad apple in these games. Each has three jackpots that will fall from the jackpot tree at certain times. The hourly jackpot for around $1K is probably about to drop any minute now, so you'd better get over there, pluck it from the reels, and live appley ever after.
The best way to enjoy games at Cafe is with an easy bonus, as well. You can refer a friend to play and we'll give you one for telling them about us. It's easily within reach!