JUST ADD ICE: SUMMER COCKTAIL RECIPES STRAIGHT FROM POPULAR SLOTS
The summery days are beginning to stretch out like a lizard in the sun, and that means there's more time to soak it all up and just enjoy. With the seasonal grand entrance of outdoor events and summer vacations – and more socializing – you might be in need of an icy cold treat to accompany the sun-kissed days. How about a cocktail… or two? Let's live it up!
Whether it's a Fourth of July BBQ, the first day of a staycation, or a relaxed Sunday afternoon by the pool, this list of refreshing summer cocktail recipes from Cafe Casino will have you cheersing your way through a satisfying summer.
Celebration is in the air, and wine, rum, vodka, and muddled fruit are in your cup (possibly even all at once). As for your wallet, it's filled with multipliers, Wilds, and gallons of free spins. They can all be found within these Cafe Casino online slots that inspired each delicious drink below.
So, will that be a sweet sangria or a floral gin drink? Summer lovin', here we come.
FRUITY RED, WHITE, AND BLUE SANGRIA & 777 DELUXE
Ingredients
1 cup strawberries, sliced
1 cup blueberries
1 cup honeydew melon, chunks
25 oz bottle of sweet white wine (Moscato works great)
8 oz vodka
8 oz light-colored juice like white grape juice
Instructions
Remove the leaves from the strawberries and slice them into thirds.
Cut the honeydew melon into chunks, or use a star-shaped cookie cutter, if you want to get festive.
Grab a huge pitcher and add the strawberries, blueberries, and melon then fill with the entire bottle of white wine.
Stir in the vodka and juice.
Refrigerate the entire concoction for at least 2 hours, but overnight is best to let the flavors merge.
There's no end in sight to the sweet and tart mixed drink recipes you can whip up with the fresh fruit of summer. Might as well add some wine and vodka, too, right?
Ahhh, that's the spirit.
Just like the Fruity Red, White, and Blue Sangria, you can pluck the ripe fruits from the reels and watch your bank account multiply. 777 Deluxe has all of the plump, fresh ingredients you need for some summer fun. Stroll through a garden of 3D fruits like cherries, grapes, watermelon, and lemons. Watch out for mystery symbols that lead to multiplier prizes in the slots bonus round, where you could even land a progressive jackpot, too.
BLUE CHILL-O SHOTS & CHILLIN' PENGUINS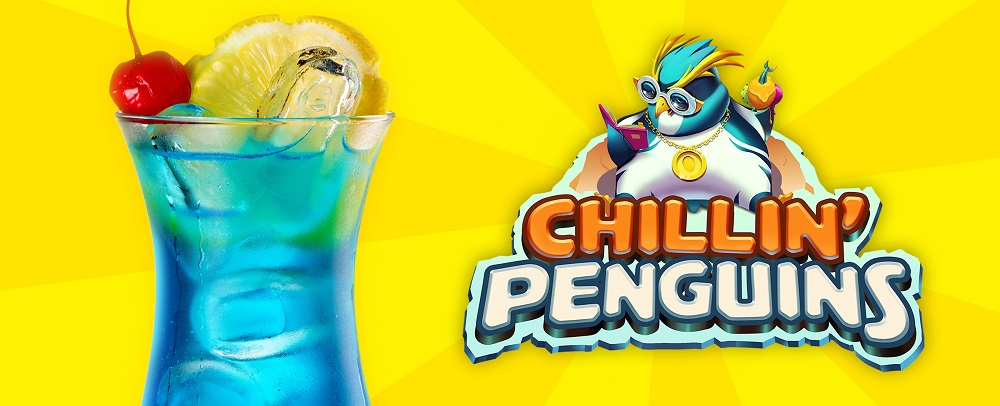 Special Supplies
12 (2 oz) jello shot cups with lids
Ingredients
3-ounce box blue Jell-O
1 cup boiling water
1/2 cup cold pineapple juice
1/2 cup coconut rum
1/4 cup Blue Curaçao liquor
1/4 cup chilled vodka
Optional Garnishes:

whipped cream
12 maraschino cherries, stems removed, drained, and patted dry
12 small pineapple wedges
Instructions
On a sheet pan, set out the plastic jello shot cups without the lids. Set that aside
Put the powdered Jell-O in a large mixing bowl. Pour in boiling water and whisk until gelatin is completely dissolved
Add in the cold pineapple juice, coconut rum, Blue Curaçao, and vodka. Whisk to combine
Carefully pour the gelatin mixture into each plastic cup until it's just about full.
Transfer the sheet pan of jello shots into the refrigerator and chill for at least 4 hours or until no longer super wiggly. Keep them there with the lids until it's time to serve
When you're ready to serve, garnish each cup with a dollop of whipped cream and a cherry and pineapple wedge
Serve with a small spoon, or shoot it back like your college years, and enjoy!
Chill out time: the summer mantra of every Friday at 5:00 PM, when your head is already in weekend mode. Who's bringing the Jell-O shots? You are!
With this tropical mix of juice and liquor, you can be shooting back the flavors of a beach vacay from your patio chair. It was inspired by Chillin' Penguins, a different kind of seasonal refresher to take the edge off the sunlight. You can help each penguin freeze every space on the grid for the maximum slots prize.
And as always, the more the merrier! If you refer a friend to join you, Cafe will slip a little somethin' extra into your account. That should be enough for a few extra batches of Chill-O shots.
AVIATION COCKTAIL & AMERICAN JET SET HOT DROP JACKPOTS
Ingredients
2 oz gin
½ ounce maraschino liqueur
¼ ounce Crème de Violette
¾ ounce freshly squeezed lemon juice
Brandied cherry for garnish (optional)
Instructions
Add the gin, maraschino liqueur, Crème de Violette, and lemon juice to a shaker with ice
Shake, shake, shake it up until totally chilled
Strain the liquid into a cocktail glass
Put the brandied cherry on top to complete the look and sip away
Pack up your bags and get your summer travel started with the sweet and sour, bright blue Aviation Cocktail. This is a summer cocktails recipe made for the skies!
With American Jet Set Hot Drop Jackpots, you'll also fit right into this travel party in the sky. It features three Hot Drop Jackpots that soar sky-high before parachute-landing in some thrilled player's account. These happen every hour, every day and another every time it approaches a six-figure amount (that's the coveted Super Jackpot) – what a way to start your vacation!
MERMAID MULTIPLIER COCKTAIL & PRECIOUS TREASURES
Ingredients
2 oz Blue Curaçao liquor
4 oz cream soda or lemonade
Cherries & sliced pineapple for a garnish (optional)
Instructions
In a tall glass, fill with ice and add the cream soda or lemonade
Add a splash of Blue Curaçao and the cherries and pineapple if you'd like
Wiggle your fins and drink up!
In the lazy, warm summertime afternoons, it feels like every day is one to treasure. And if it's really hot, taking a prolonged swim is just what the trident-bearing sea king ordered.
After you get in touch with the seaside and its Blue Curaçao-colored waters, take an invigorating dive into the Precious Treasures slot to multiply your fun. Wild multipliers are swelling with the ocean's tides. They're foaming up like cream soda, sending the free spins that float above reeling.
WILD CUCUMBER ROSE GIN SPRITZ & MYSTIC WILDS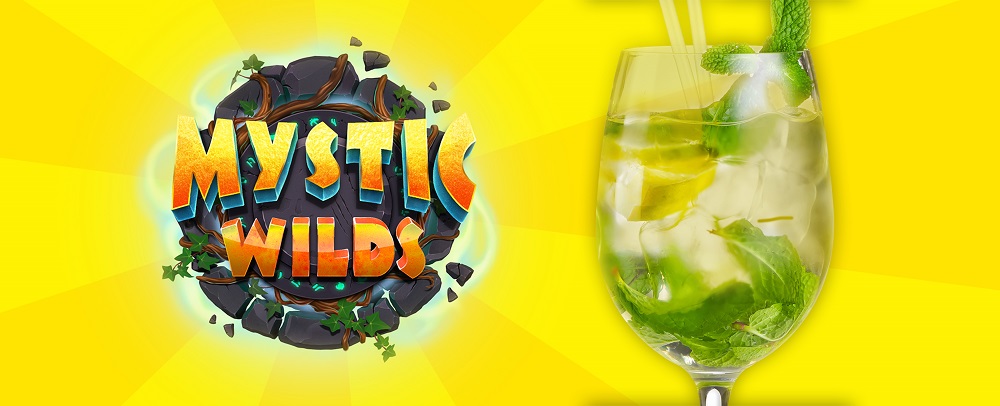 Ingredients
1 ½ ounces savory gin (Edinburgh Seaside Gin works great)
1 ½ tablespoons Cucumber, Basil, and Cardamom Syrup
1 ½ tablespoons fresh lemon juice (from 1 lemon)
Ice cubes
A few splashes of club soda
Strips of cucumber and dried rose petals
Instructions
In your cocktail shaker, pour the gin, syrup, and lemon juice
Fill the shaker up with ice
Cover and shake, shake, shake until the outside of the shaker is icy cold
Fill a snifter glass with ice and strain the liquid into it
Top it off with club soda, and garnish with the cucumber and rose petals
If you're more of a forest forager than a beachgoer in the summer, then the Wild Cucumber Rose Gin Spritz will complement your energetic and playful side in nature.
Its inspiration comes from the green and floral summer slot Mystic Wilds, which can add a unique spritz of life to your wallet, too. This game takes place in a mystical forest where the weather is fine and the sun kisses your game with a selection of free spins and multipliers in the bonus round.
Oh, and by the way – if you enjoy any of these summer slots via crypto gambling, you can brighten up your day with faster transactions. Just deposit in crypto, view your balance in USD, then withdraw in crypto again to get paid fast. Plus you can take advantage of our entire arsenal of Bitcoin bonuses that are bigger than regular transaction methods.
There you have it: All these refreshing mixed drinks were inspired by popular slots at Cafe Casino! You can play any of these games on your phone, all summer long. So whether you're lounging at the beach, flying somewhere exotic, or chillin' at home with a gang of Arctic pals, you'll have any of these summer slots to heat up your heart rate and renew your vigor for summer. And if things get too hot, reach for your perfect summer cocktail to cool off!