How to Plan a Winning Vegas Buffet Party At Home
Crab legs, prime rib, pasta bars, sushi burritos, Asian stir-fries, and everything your palate wants to see on a plate. We are, of course, in Vegas, living like royalty among the famous casinos and top entertainment venues.
If you like to throw the rules out the window every now and then and indulge, the famous Las Vegas buffets are of course the most filling way to do it. But you don't really need to venture all the way to Vegas and fork over a small fortune for the privilege; put that fork on your own table and prepare an exquisite buffet right there in your own home.
You can bring the full plate straight from the buffet line to your home with a fun Las Vegas buffet party, thrown together from scratch just like the food that's served.
But a Vegas buffet party is more than just the party buffet food! We've got all the tips to pair up with your main course, so grab a pen and paper, and we'll show you how to whip it up!
Make the Invitations
Some may argue that the invitations are the most important part of a party. They can generate excitement about the event before it's even begun.
You might design the card to look like the iconic Welcome to Fabulous Las Vegas sign. Better yet, replace "Fabulous" with your own name, something like:
"Welcome to [your] Las Vegas Buffet". "Whatever delicious thing will happen at [your] Vegas Buffet party, stays at [your] Vegas Buffet party".
For a different vibe, try invitations that look like playing cards, tickets that look like a boarding pass to Vegas, or exclusive invitations to the Las Vegas VIP room and high-rollers club.
Prepare the Decorations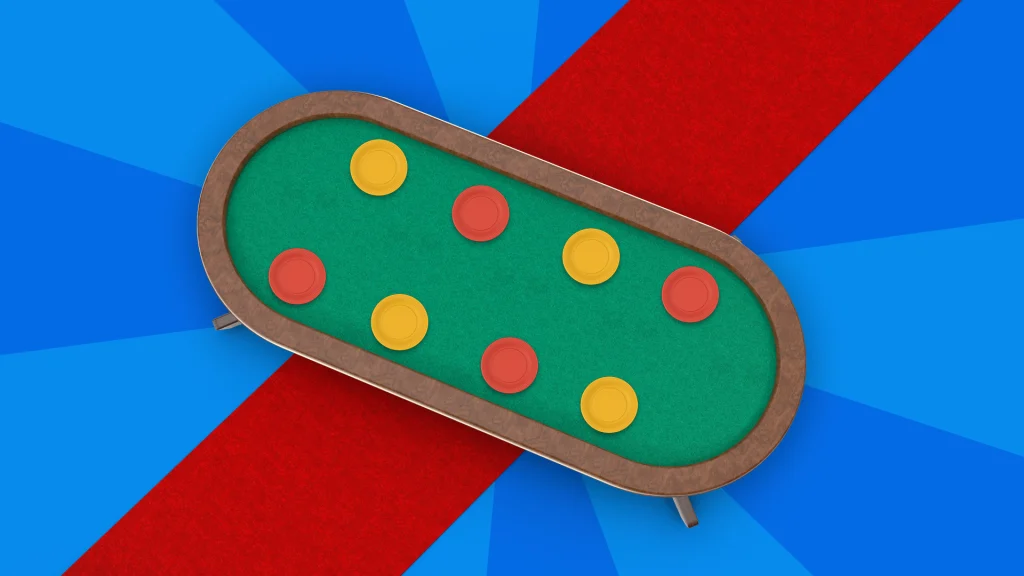 Here's where it gets next-level. You'll want to give your guests the impression that they've stepped into a world of glitz and glam.
You could roll out a "red carpet" entrance by picking up a long roll of fabric from a craft store. Even the cheapest cotton version would do!
For the table, cover it in green felt to resemble a poker or blackjack table. Choose paper plates with the colors of betting chips. For the table centerpieces, you can strategically put out playing cards, dice, or poker chips in a glass bowl or vase.
Better yet, why not make a game of locating hidden Sin City memorabilia around the house? (Ex. A framed pic of Elvis!) The winner gets a special Vegas-themed prize. Think: tickets to a local restaurant, or gift certificates to the local casino.
Set up the Buffet
This is the main event – it's what to serve at a buffet party – so it's got to live up to the hype. The food should be a mix of and inspired by top-notch Vegas buffets, but served up with your own little spin.
For example, the prime rib carving station is a popular event in pretty much all Vegas buffets. For your own meat table, put up a sign that includes your name again, such as "[Your] Carving Station".
Pro tip: There's so, so many Vegas celebrity chef restaurants too, each boasting their own signature dishes. Take Guy Fieri's Trash Can Nachos, for example, from his Vegas Kitchen. These can be inspiration for your buffet as well, and also served up with a catchy buffet-style sign.
If you don't want to cook, try ordering sushi. Ask the restaurant not to cut the long sushi roll into pieces. Do you know what that makes? A sushirrito, a fusion of sushi and a burrito, which is a popular foodie trend that spread from San Francisco to Vegas. Guests can interact by cutting off their own piece as they peruse the buffet.
A make-your-own pasta bar is always a hit, especially in Vegas where visitors line up to craft their masterpiece. Include multiple types of pasta, sauces, proteins, and an assortment of vegetables. Call the whole spread, "The Pasta Strip".
For dessert, place bowls of ice cream at the "Sundae Chapel" complete with all the sweet fixings.
Make a Playlist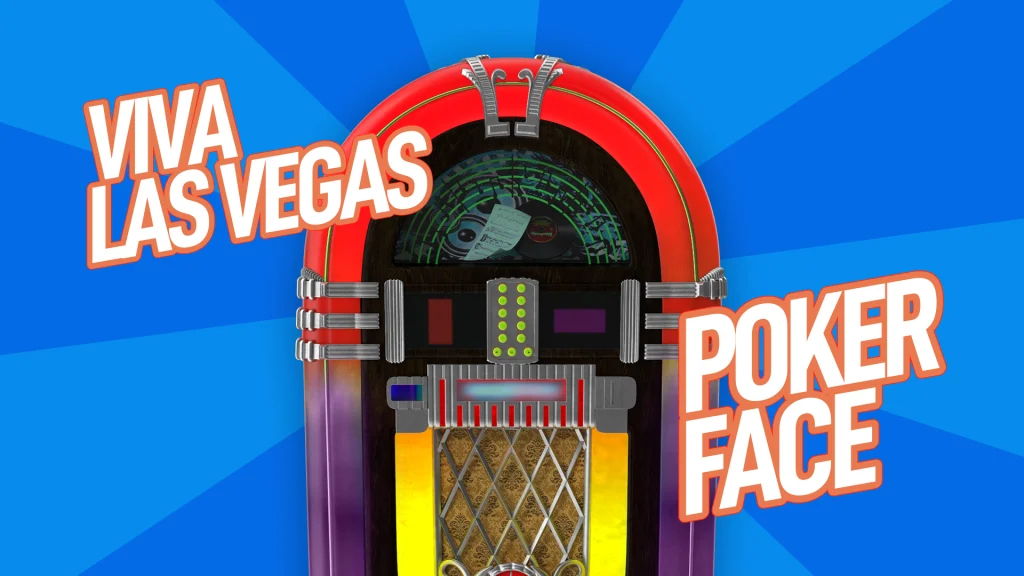 The world's most renowned musicians have placed their stamp on Vegas throughout the decades.
For your Vegas buffet party to be a memorable one, you can take your guests on a musical journey through the eras to experience them all.
Start with the '60s and '70s when Elvis ruled the town. Go back in time to Frank Sinatra in the '50s, before shimmying forward to the Prince era of the '90s. Jump into the '00s with Celine Dion, and belt out the tunes of modern-day sensations like Lady Gaga and Adele.
Capture the Memories
As long as the decor is up to speed, your entire party is likely to be one big photo op, anyway. However, it's always a hit to have one designated area just for snapping pictures.
Create a make-shift photo booth by hanging a bright red curtain like it's opening for a big-ticket show. You could also hang a Las Vegas sign replica (even a paper one!). Pin up string lights or, better yet, use a ring light on a tripod if you have one. Then set up a table full of fun Vegas props like feather boas, hats, oversized sunglasses, giant plastic cups, neon wigs, or gigantic checks as if they've just won a huge jackpot.
Drinks, drinks, drinks!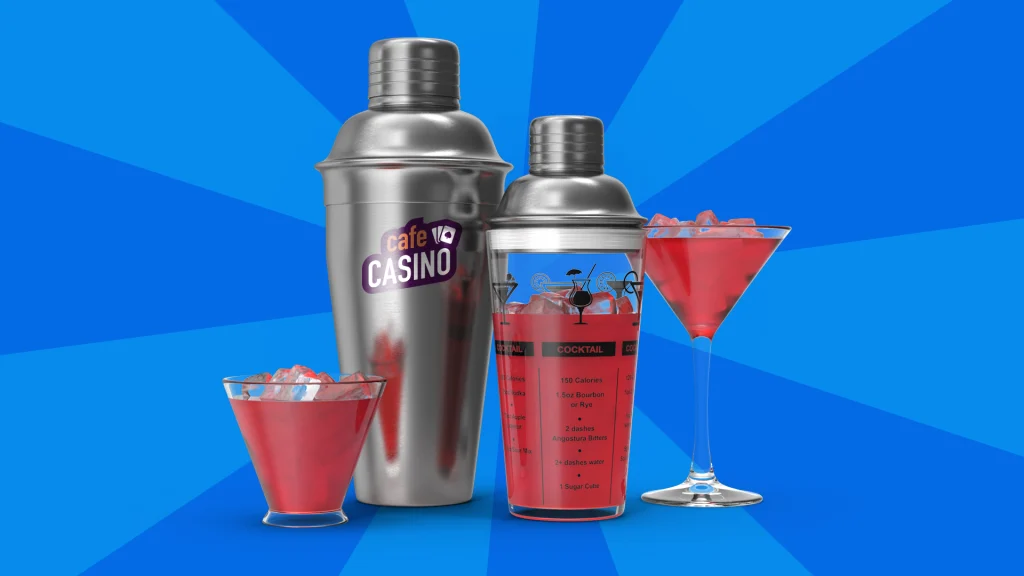 You can't have a buffet without the beverages, plus, in true Vegas style, your guests might enjoy the social lubricant to loosen up. Here's three cocktails you might consider serving up:
You could offer martinis, served up, shaken, not stirred if you want to emulate the elegance of James Bond playing Baccarat.
Or try the sweet and tangy Sin City Sunrise which has tequila, OJ, and grenadine.
The Showgirl Fizz should hit a million bubbly spots, too, with prosecco, elderflower liquor, and lemon juice.
Cafe Casino is a Best Online Casino
Don't forget to take a few breaks to relax while you're planning your Las Vegas buffet party. When you visit Cafe Casino, it's like having Las Vegas in your pocket wherever you go. We're open 24/7 to enjoy some slots, table games, specialty games, and Hot Drop Jackpots.
Hot Drop Jackpots are slots games at Cafe that draw a crowd as big as Fremont Street. They have just as much pomp and fanfare about them, too. Three jackpots (that are always growing!) are configured to drop every 60 minutes, every 24 hours, and once before it reaches a grand 6-figure total.
Cafe is also a crypto casino. That means you can deposit with crypto in record time, without any of the fees or blockages from your bank. Your game balance is crystal clear in USD like you're used to, so there's really nothing to lose, only time and money to save!
You're bound to have plenty of friends at your Vegas buffet party, so that's the perfect time to refer a friend to Cafe Casino and earn a bonus. The more friends you invite, the more bonuses you get, and there is no limit to how much!
Just like the endless food at your buffet and the hundreds of games at Cafe, it's the more, the merrier.