Serving Up The Top Slots With Free Spins
Does anyone have a microphone? We're about to go off about the best feature known to online slots: free spins. Cue the gushing endorsement. But, we bet you already know this because free spins are definitely a player favorite feature.
Free spins – aka free rounds in the game – add a huge perk to your play with Cafe Casino online slots. It makes sense because they serve as a free chance to drink up more wins. Who wouldn't be in love with such a slots feature?
Most slots online have some kind of free spins. Others are so ripe with them that they're practically bursting from the reels. Sometimes you'll enter the round through a set of scatters, but often the game will have its own distinct method of introducing you to its abundance of freebies. Outside of games, you'll even see casinos give them out as a free bonus to use for your play.
Not all slots free spins are created equal, though. Some are straight-up: just free games and no extras. Other times they're more complex, and the free spins will hitch a ride with multipliers, Wilds, jackpots, storylines, and more.
If you're as passionate about freebies as we are, read on for a list of our top slots with free spins. Plus, we share how to get free spins on slot machines listed below, too.
Bonanza Billion
Want some of the freshest new features in slots on top of free spins? Look no further than Bonanza Billion. For starters, there are no paylines to speak of. Zilch! Instead, you get paid by matching eight or more of the same symbols anywhere on the reels.
The game is bright and peppy, which is a lot like your mood when you first discover its round of slots free spins.
To get your hands on them, you'll need four or more pinwheel scatters anywhere on the reels. If you land four of them, you're spinning 10 freebies. Five of them get you 20 free spins, and six scatters result in 30.
But here's why they're so great.
You're not only getting free games in Bonanza Billion. You're getting the opportunity to blow your balance out of the water (or the lime-green hills of fruits and gems, in this case) with multipliers.
While the spins are going off (for free!), a bomb is set on fire and tossed onto the land. That's your multiplier symbol. If it appears, it takes on a random multiplier from 2x to 100x. If more bombs continue appearing within the round of free spins, those multipliers are also added to your total. The total max win for this game is a juicy… wait for it… 15,000x your bet.
Maneki 88 Gold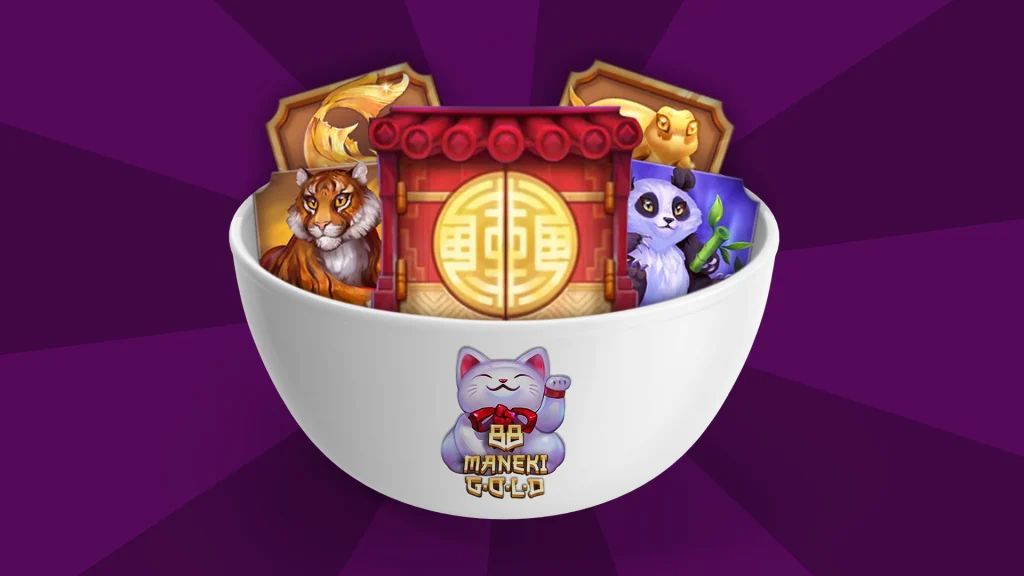 A maneki-neko is a Japanese figurine of a cat with one paw raised, and it brings good luck and prosperity to anyone who possesses it.
In the case of Maneki 88 Gold, the cat's paw gives you a clear hint about where your riches can be found. It points directly towards the broad red and gold doors inside a traditional Japanese Minka. These doors are your scatter, and it's what you'll need to discover the good fortune of the maneki-neko's free spins.
All it takes are 3 scatter doors to trigger 10 free spins. Ten is the most free spins you can get in order to start the bonus round. That makes this game one of the best online slots with free spins. Why? Because 3 more scatters will trigger 10 more free spins. And that's not all – not on the maneki-neko's watch!
It can go on like this nearly indefinitely, or until you've reached a stunning 300 re-triggered free games.
The cherry on top is that once inside the free spins round, only the highest-paying symbols are present, as well as the scatters and Wilds. That can result in a very prosperous fortune, indeed.
Don't forget, when you refer a friend to Cafe Casino, you can get a referral bonus to use on slots online.
Mystic Elements
Occasionally a game comes along that checks every box for the best online slots with free spins. It has to have smooth gameplay, an engaging theme but not too complex, and features that are big enough to blow your mind but not so difficult to reach that you lose interest.
It's like we just described the Mystic Elements slot.
The journey takes place amid a panorama of sparkling stars, with the elements of the universe spinning through 5 reels and 3 rows. The only element you will not see is that of light, because it's being held within the darkness until just the right time within the bonus round of free spins.
To access the light and the Cafe Casino progressive jackpot in the game, you need to land 3, 4, or 5 scatters to get 10, 15, or 20 free spins respectively.
You find yourself floating amid a cloud of free games, eyes scanning the dark horizon for signs of light. To keep it going, three or more scatters will award the same number of free spins, and they re-trigger up to 150 of them.
Just think about what you can do with 150 free spins. We'll give you a clue. You have 150 chances to land 5 symbols of light and receive the progressive jackpot that the entire Mystic Elements universe revolves around.
Aloha King Elvis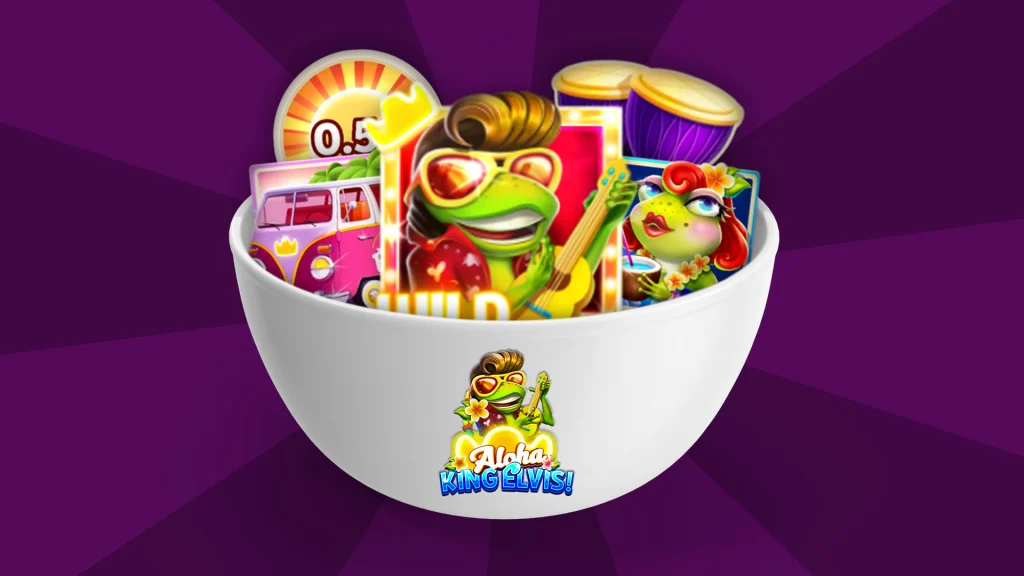 The Aloha lifestyle of Hawaii stands for love, peace, and mercy. So it's only fitting that Elvis Frog has shown up on the reels to bring the motto to life: Lord have mercy… this game is one of the best when it comes to slots free spins.
In Aloha King Elvis, the bonus symbol is represented by a tiki cup with all the fixings on top, appearing only on reels 1, 3, and 5. You'd better come thirsty because you'll need three of them to trigger free spins, and that's where the fun really starts.
Elvis Frog likes to show his fans a good time, but you get to choose how it's done. If the Special Guest Party looks enticing, you can dance the night away with 5 free spins. The middle three reels convert into one gigantic reel to accommodate giant symbols. They can all be re-triggered to three more rounds.
Or, you can class it up in the VIP party where only middle, high, and coin symbols are in play over 8 free spins, which can all be re-triggered.
To jump into your game right away, fly to the island with some crypto in your digital wallet. Cafe Casino is the best Bitcoin casino you'll find online. That means it is faster, smoother and easier to deposit with crypto, and you'll always see your balance in $USD, just as you do now.
Golden Savanna Hot Drop Jackpots
The savanna stretches in a broad blanket over the arid continent of Africa, with waves of golden grasses swaying in the gentle breeze.
In Golden Savanna Hot Drop Jackpots, mighty elephants parade through the land, using their heavy hooves to crack open the earth and release its free spins.
There are 4,096 paylines to explore, but that won't make a difference when you're running toward free spins. The entry to free games isn't restricted by paylines, as they are triggered by landing 3-6 scatters anywhere on the reels. Then you get 8, 15, 25, or 100 free spins respectively. The same number of scatters can re-trigger the rounds yet again for another race through the grasslands.
You can earn up to 3,125x your bet, too. The way you reach it is by landing Wild multipliers within the free spins round. These can multiply your wins by 5x, and continue multiplying those wins together.
Even more magnificent than the exotic elephants, cheetahs, and meerkats, however, are the three Hot Drop Jackpots grazing the reels of this golden slot. Chief among them is the Super jackpot, set to drop somewhere along the way to 6-figures. There's already a whole herd of players chasing after it, but it can only go to one lucky player at a time.
Because we know which slots features our players love most, we picked out the online slots at Cafe Casino that are chock-full of free games and ones that have cool extras, too. With all these free spinning opportunities just a few spins away, the taste of impending wins becomes so much sweeter. And, of course, all the slots prizes you win during these free games are yours to keep, making slots with free spins the Cafe Casino dish that keeps on dishing.