Everything You Need to Know About Specialty Games
At Cafe Casino, there are tons of casino games that you're probably already familiar with, like slots, blackjack, and craps. But did you know that we also offer bingo and online keno games? You can find them in our specialty games section, and they offer some huge advantages over the classic in-person version.
The basic idea is pretty simple – if you've ever played online bingo before, you'll be right at home here. You select your bingo game type, based on whichever theme appeals to you, and then launch it. Then, many games offer you a choice of how many cards you want to play at once and what you want to wager on each card.
Once the game starts, online bingo is way more convenient than in-person bingo. As numbers are selected at random, your matches are automatically shown on your cards. As you complete lines (yelling "bingo!" is optional), you'll win real money. If you complete special patterns defined in each game, you can win even more. Some games even feature bonus rounds or the ability to buy bonus balls for a shot at finishing off your lines.
It's bingo the easy way!

CAFE CASINO BINGO GAMES
There are a bunch of different bingo games to choose from. Here's a preview of our favorites.
AMAZONIA BINGO
Head to the rainforest for bingo and a chance at a big progressive jackpot. Bingo was never this profitable before!
As numbers are matched on your card, look for the snake pattern to appear. When you complete it, you get to play a bonus game where you can pick different rainforest animals (like a tree frog, butterfly, parrot, anteater, etc.). Each one is worth a certain amount of money, which is revealed after you click and make your choices. There's hundreds of dollars to win, so make your picks and keep your fingers crossed!
BINGO CATARATAS
Cataratas offers online bingo by the waterfall! There's 3 5×3 cards to play on, with loads of special patterns to chase. When you hit the square pattern on one of your cards, you unlock the bonus game. There, you can spin the wheel for bonuses that climb as high as $500! Your small wager can turn into a huge real money win.
BINGO GOAL
This is one for the futbol (or soccer) fans out there. Match up the numbers on your cards while the crowd watches on with excitement. If you can create the right checkerboard pattern, you'll unlock the penalty kick bonus round. Take aim and blast the goal for a shot at a variety of real money bonuses. You don't even have to leave the couch.
Don't forget the progressive jackpot, either. You could be in for a massive payout that could easily climb into the thousands.
BINGO RIBEIRINHOS
Choose 1-4 cards in this online bingo variation with a river theme, and set your wager. Then float along as numbers are called. A full card can get you up to 1500x your bet! If you need a little help, you can buy up to 13 extra balls. Once you're in the bonus game, you'll see that it's inspired by the lifestyle of the river people ("ribeirinhos" in Portuguese). Which fish baskets will make you richer? Play to find out!
GO-GO BINGO
This is a modern, minimalist form of bingo that's perfect for relaxing and unwinding with. Up to 4 3×5 cards are available, but there's really no distractions. The easygoing music and delightful sounds really just put you in a happy place when you play Go-Go Bingo. This form of online bingo is perfect to turn around a bad day.
PESCA BINGO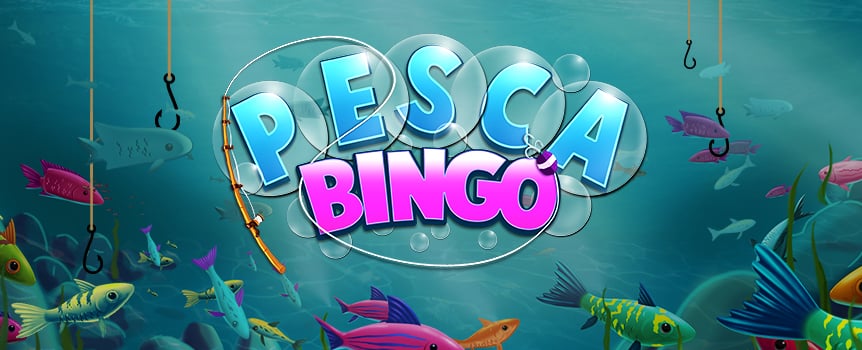 If you like fishing, you'll be right at home with Pesca Bingo. This online bingo version can be played on up to 4 different game cards, and you can land up to 12 special patterns. Your full card win gets you 1500x your bet, but it's also fun to make the bonus pattern. This gets you into the bonus round, where matching three of the right fish earns you real money bonus cash that'll beat the catch of the day, any day.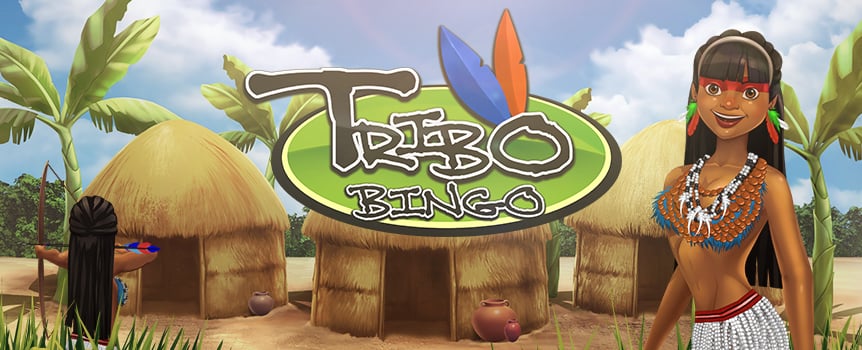 Tribo Bingo
One last online bingo game is available in our specialty games section. This one is Tribo Bingo, with a simple tribal village life theme. You might not expect these nice folks to have a lot of money, but once you reach the archery bonus round, you'll find out that there's hundreds of dollars in real money bonuses hiding in the village!
CAFE CASINO KENO GAMES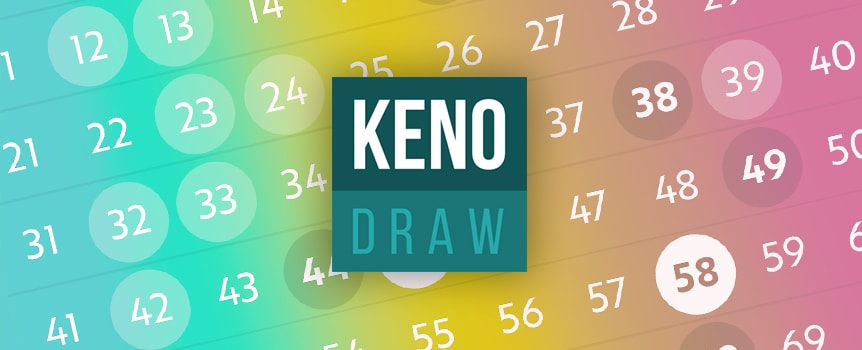 At Cafe Casino, our online keno game is called Keno Draw.For those who aren't familiar with the game, online keno is a lot like the classic version you might have seen played in convenience stores. You get a sheet of 80 numbers and pick 15 lucky ones. Then, numbers will be picked at random and you're looking for matches, much like bingo. With online keno, though, there's no lines to draw. Instead, you're counting up the matches, also known as "hits." The more hits you get, the more you get paid.
Hit all 15 numbers on a minimum bet for a $25,000 payout!
CAFE CASINO PERKS
One of the best things about specialty games is that they give you the best Perks Points earn rate of any game at Cafe Casino. This can be one of your most profitable Cafe Casino promotions to participate in.
Cafe Casino Perks is our main reward system for playing casino games. For each dollar you wager on qualifying games, you'll earn a certain amount of Cafe Casino Perks Points. These can be redeemed for real money in your account. The more Cafe Casino Perks Points you get, the higher your reward level will be.
Each dollar you wager at specialty games like bingo and online keno gets you 5 Cafe Casino Perks Points, so kick back, relax, and get in the game. It really pays!