How to Play Let 'Em Ride and Tri Card Poker
TWO CAFE CASINO TABLES GAMES AVAILABLE ON MOBILE
Sometimes you're in the mood for poker, but a full on game against other players would be way too intense or time-consuming. When you feel like playing a little poker, especially when you want mobile casino games, online Let 'Em Ride and online Tri-Card Poker are perfect.
You don't have to battle other players. You don't have to make any tough decisions. All you have to do is kick back and have a good time at Cafe Casino. Whether you want to play table games for real money or you just feel like some no-pressure practice play, we've got what you're after.
But if you're not familiar with these online casino table games, you might be wondering what they're all about. Well, we'll tell you!
HOW TO PLAY MOBILE LET 'EM RIDE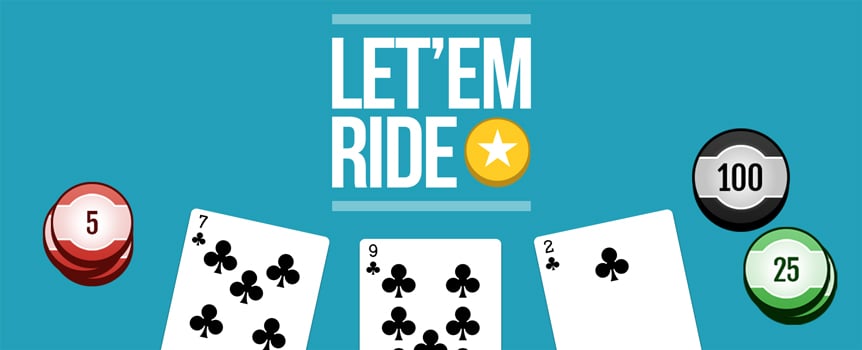 Mobile Let 'Em Ride feels like a lighter version of poker.
To start, you get dealt three cards. Now, the key to winning is that you need a pair of tens or better, so if you see a decent pair like Jacks, Queens, Kings, or Aces, you're already making money. If you see trips, you're already getting 3:1 on your initial wager!
Now you have a choice to Continue ("check" or "stand pat") or Raise. After making your choice (just tap the option you like on mobile), you will be dealt a fourth card, and get to decide again to Continue or Raise. Then, a fifth and final card is dealt. This completes your traditional five-card poker hand.
Payouts in online Let 'Em Ride at Cafe Casino are pretty straightforward. You get 1:1 for pairs, 5:1 for a straight, 8:1 for a flush, 50:1 for quads, and 1,000:1 for that elusive royal flush. If you're putting down big bets, that could be a huge real money win if you're playing table games for real money. The only trouble is actually getting it to hit…
LET 'EM RIDE STRATEGY AND PROGRESSIVES
There's a big wrinkle to keep in mind, here. You can get a big progressive jackpot if you've got a wager down on the red progressive light. There are set payouts for flushes, full houses, and quads, but it's the straight flushes that really pay in online Let 'Em Ride. You get 10% of the progressive jackpot for a straight flush and 100% for a royal flush. As of this writing, that's $43,000 right into your Cafe Casino account. Not bad for "poker lite, right?"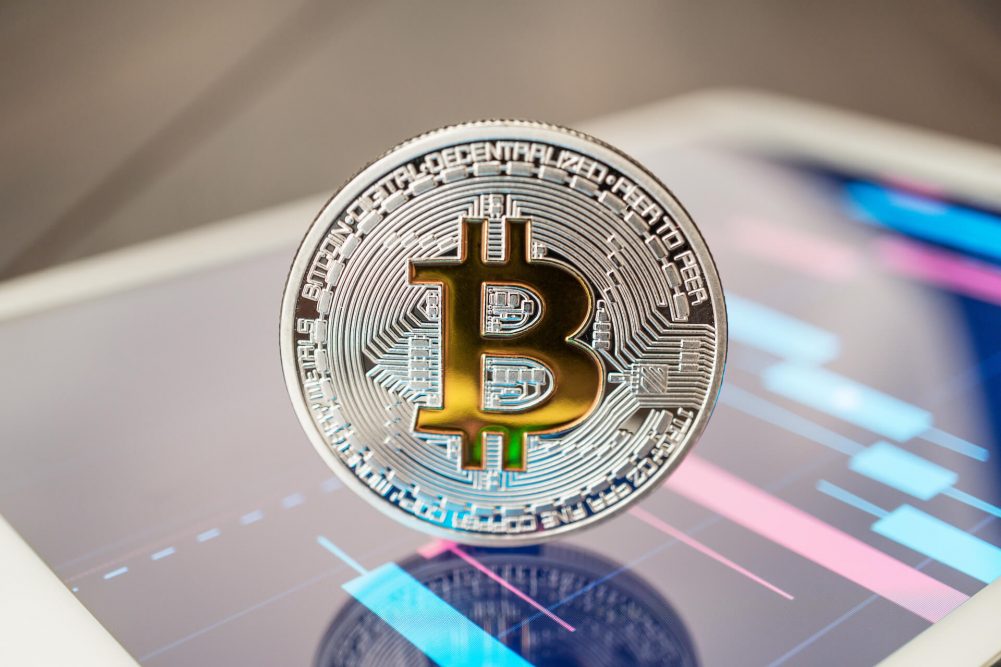 HOW TO PLAY TRI CARD POKER
Online Tri-Card Poker is even easier to get a handle on when compared to Let 'Em Ride. Unlike many online table games for real money at Cafe Casino, there's only one decision to make: raise or fold.
First, click on your bet amount (or tap if you're playing mobile casino games). Then, click or tap on Ante. Once your bet is down, click or tap Deal. You'll then receive three cards face up on the table, and the dealer will get 3 cards face down. The goal of the game is to beat the dealer, who only qualifies on a queen high or better hand. If your hand is higher, you win.
For example, if the dealer has an ace high and you manage to get a pair of twos, you've got the better hand. Your ante and raise will be paid 1:1. If you manage to get even better hands, you'll get a larger payout (4:1 for a flush, 6:1 for a straight, 30:1 for three of a kind, and 40:1 for a straight or flush). As you might have guessed, straights and flushes in online Tri-Card Poker at Cafe Casino can be made with only three cards.
TRI CARD POKER STRATEGIES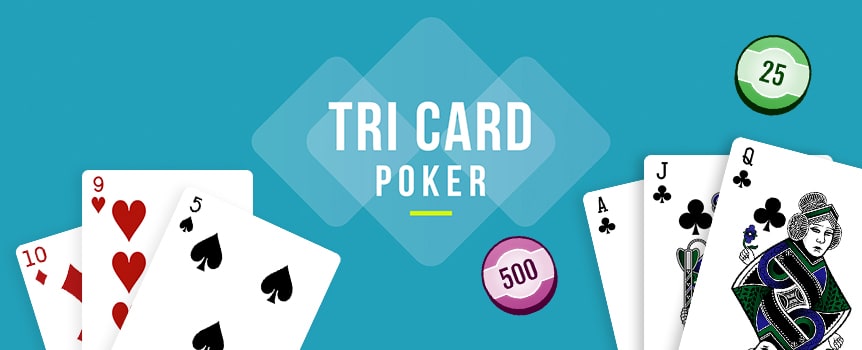 Online Tri-Card Poker at Cafe Casino has a fairly basic strategy to follow. You know that the dealer is only qualifying with a queen high or better, so if the dealer has a hand worse than that, you have an opportunity to win with literally any three cards. It doesn't matter what you've got in your hand – if you raise and the dealer doesn't qualify, you're getting your ante bet paid 1:1.
What other table games for real money do you know of that pay you no matter what cards are in your hand? Online Tri-Card Poker is a special game, for sure.
So beyond merely staying in hands, what other points are there to keep in mind for strategy. Well, as you can imagine, simply charging forward with any cards is not going to be a winning way to play online Tri-Card Poker over time. Instead, the general probability math tells us that optimal play is to raise with Q high or better. More specifically, you should make your cutoff line at Q 6 4 or better, but sometimes people like simple rules, so there you have it.
The house edge in online Tri-Card Poker is fairly low when compared to some games. So feel free to play along and hopefully pull in some real money wins while you're at it. You're also free to go with your gut when you're in a playful mood. Sometimes it's fun to "steal" a bet from the dealer by winning with garbage cards. It's up to you. Head over to the Cafe Casino table games and we'll shuffle up and deal!