BINGEWORTHY FACTS ABOUT NATHAN'S HOT DOG EATING CONTEST
Every 4th of July, while a good chunk of the country is lighting sparklers around a barbeque and considering a second or third hot dog, a lineup of brave – but hungry – contestants are wolfing down just a few more than you are on Coney Island. And by "a few more", let's imagine somewhere around 40 hotdogs in the span of 10 minutes. Fact: that's on the low end!
Nathan's Hot Dog Eating Contest has been stretching and filling up stomachs since 1916. This is no county fair-style event, either; the competition is broadcast live by ESPN for nearly two million viewers to consume… with their eyes!
There's been more than enough time in the past decade to accumulate stories and legends from the competition, so we're going to chew up a few fun-in-a-bun facts for you about Nathan's legendary Hot Dog event.
FACT #1: NATHAN'S HOT DOG EATING CONTEST BEGAN WITH 4 IMMIGRANTS.
It's a legendary tale of four immigrants who had settled in this brave and free nation in 1916. Having quickly developed a true passion for life in the U.S. of A, they each laid claim to the status of most patriotic among them. Settling the matter like true Americans, they had an impromptu hotdog eating contest to settle the score good and proper.
Thus was born the first of many Nathan's Hot Dog Eating Contest winners for over a century to come!
FACT #2: JOEY CHESTNUT IS THE NATHAN'S HOT DOG CONTEST REIGNING CHAMP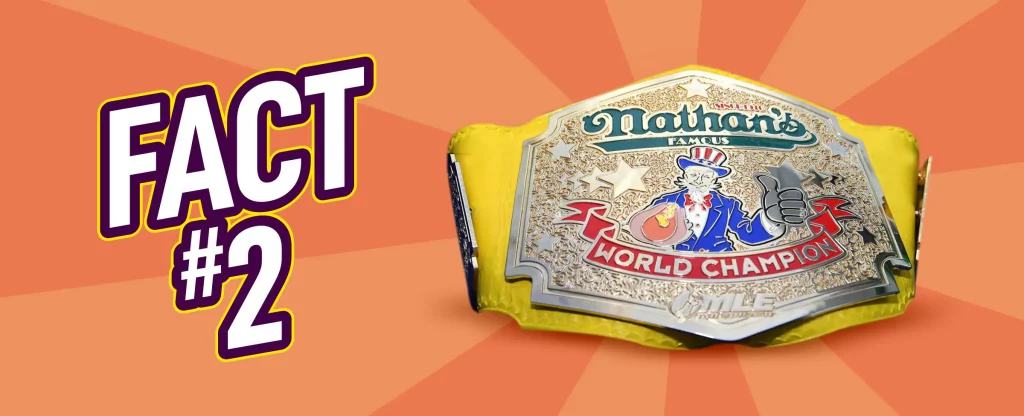 Joey Chestnut from Indiana is the reigning champ of the contest. Chestnut was who won Nathan's Hot Dog Eating Contest in 2022 – the most recent one – but first took out the title 14 whole years before that.
Since that first victory in 2007, the only year Joey didn't sport the mustard-yellow champion's belt was in 2015 when Matt Stonie out-ate him by two hotdogs. Stonie downed 62 of them, and Chestnut managed to swallow "only" 60, along with his pride.
Joey's biggest win was in 2021 when he stuffed down a whopping 76 hot dogs and buns within a mere 10 minutes. That's at least 12,000 calories! There's no use trying to walk that one off the next day!
FACT #3: THE CONTESTANTS STRETCH THEIR STOMACHS TO PREPARE.
One could say that it's not quite natural to devour a mountain of hotdogs within a span of 10 minutes. So in order to prepare the stomach for such a feat, many contestants use "water training" which involves consuming a large amount of water over time in order to expand their stomachs.
Another technique is "gut-loading" in which hotdog-consuming hopefuls eat large quantities of fibrous foods like fruits and vegetables, to expand their stomachs without consuming excessive calories.
Diaphragmatic breathing, hand-eye-coordination (since utensils cannot be used), and stretching are also majorly helpful in prepping the body for MLE (major league eating!).
FACT #4: THE "DUNKING METHOD" IS THE MOST POPULAR TECHNIQUE.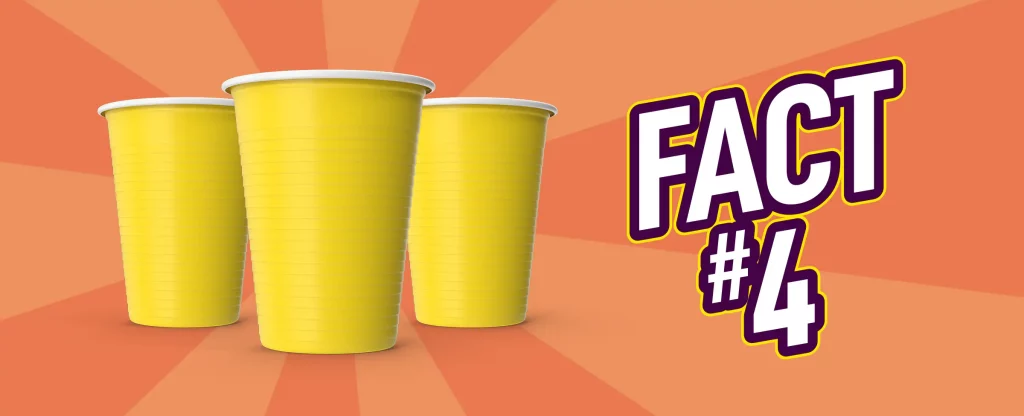 You'll notice that the contestants of Nathan's Hot Dog Eating Contest are surrounded by plastic cups of water. That's not to stay hydrated! The most common technique for stuffing down so many dogs is the "dunking method". This is when contestants dunk their hotdog buns into water in order to make them easier to slide down. It makes an awful lot of sense: when your only goal is to shovel them in as fast as humanly possible, you don't want a stubborn stray blocking the whole pipeline.
FACT #5: MIKI SUDO IS THE HOTDOG-EATING RECORD-HOLDER FOR THE WOMEN.
Nathan's Hot Dog Eating Contest is not just a domain for men! South Korean-born Sonya Thomas was the first of the Nathan's Hot Dog Eating Contest winners for women, back in 2011. Thomas is notably petite, but she apparently didn't prepare for the contest in any special way – according to the champ, her hotdog eating abilities are a natural talent.
New York native Miki Sudo, however, is the ultimate hotdog champ on the ladies' side with 48.5 hotdogs consumed in 10 minutes back in 2020. She has eight titles under her belt as of 2022, likely alongside a few hotdogs!
FACT #6: CONTESTANTS STAY IN PRETTY GOOD PHYSICAL SHAPE.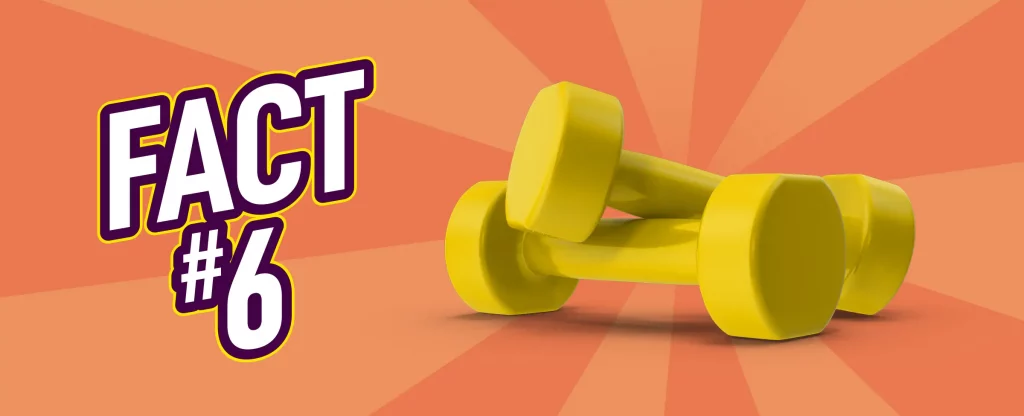 Contrary to what you may think, the eating athletes of the International Hot Dog Eating Contest are not necessarily carrying layers of extra insulation in their midsections. The bulk of them – and you'll see what we did there – train like true professionals and maintain a healthy diet and an exercise regime all year round.
CAFE CASINO IS THE BEST ONLINE CASINO
A thrill-packed competition focused purely on devouring delicious food and stuffing yourself with victory? Now that is the type of activity we can get behind, and that is precisely the inspiration for our games here at Cafe Casino.
Take Hot Drop Jackpots, for instance. These slot games will put a fire in your belly! They're boasting not one, but three impressive jackpots that are configured to land squarely in the laps of lucky players: every hour, every day, and before a big, Super Jackpot reaches a set amount.
If you want to bring in some reinforcements for the fun, you could always refer a friend to join you. For your efforts, Cafe Casino will fix you up with up with a bonus per friend after they make a successful deposit.
By far, the ultimate companion for your slot gaming sessions is crypto. Since Cafe Casino is a crypto casino, you can make a deposit or withdrawal, courtesy of any supported crypto, and have your funds ready to rock within a matter of minutes, all while viewing your playing balance in USD. Not quite as quickly as Joey Chestnut scarfs down a single hotdog, but pretty darn close.
Where will you be this year for Nathan's Hot Dog Eating Contest on July 4th? Will you be prepping your own hotdogs with macaroni salad? Or maybe you'll want to try our Fourth of July Trifle alongside some Cafe Casino online slots? Maybe you'll see some wins right alongside the hotdog champ Joey Chestnut!
May your heart, your stomach, and your wallet be full this July 4th.