New Slots Are Blooming at Cafe this Spring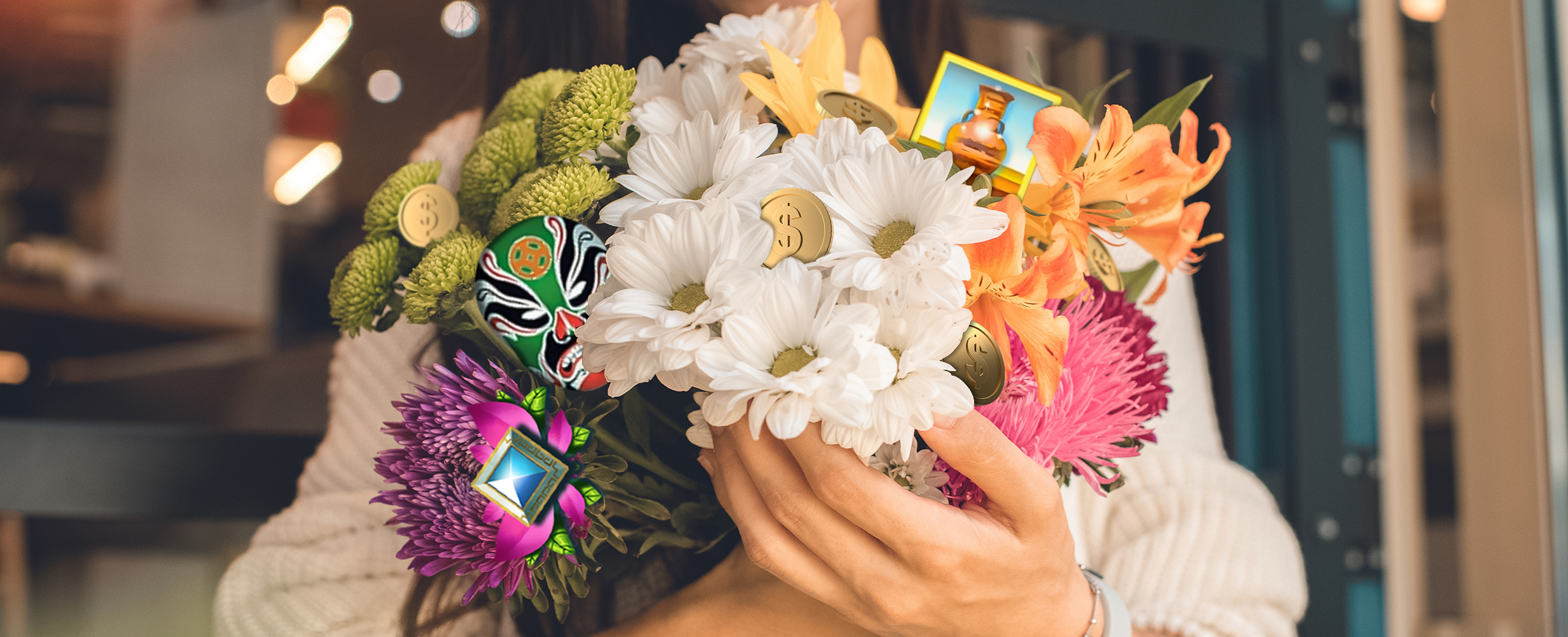 Ahhh, the hint of jasmine on a breeze of freshly cut grass. The sleeves get shorter as the days grow longer. For some, the big freeze becomes the big sneeze. But just as everything's coming up roses for spring, a fresh bundle of Cafe Casino new slots has emerged from the thawed earth, and it's clear that they're nothing to sneeze at.
Indeed, to commemorate the coming of spring, we've plucked out a few special new online slots to match its blossoming beauty. These games represent the lush pastures of exotic and faraway lands, the allure of outdoor culture and lively music. They represent old, faded legends that, until now, were only incomplete pictures left to drift in the wind, like the white puff of a dandelion that never hints at the yellow flowers it will seed.
Settle into the new season, and take a minute to appreciate the bright features and stories of new slot games at Cafe.
Do you want to start with some of the biggest spring wins yet? Let's watch this gaming garden grow.
Oasis Dreams Hot Drop Jackpots
If you prefer the increasing warmth of spring to the big chill of winter, then you're bound to happily melt into the sunshine of Oasis Dreams Hot Drop Jackpots.
This new slot will whisk you away to the golden sands of an Arabian desert, where you'll meet a princess, encounter a magic lamp, and brandish a set of swords. You'll be looking to land three purple castle bonus symbols, each glowing with an inviting yellow light, because that's your path to the Treasure Bonus Game, with its thrilling high-stakes possibilities.
When prompted, choose one treasure chest to reveal a prize. You may be granted entry into a free spins round where up to 200 Wilds are in play; or you could find yourself front and center in the Hold and Spin round, where you have a very real chance to win a grand jackpot.
Even better still is that you could win one of three Cafe Casino Hot Drop Jackpots just by playing this game, one of which must drop every hour!
Temple of Athena Hot Drop Jackpots
We have yet another new Hot Drop Jackpots game – this one featuring Athena.
Athena is the Greek goddess of wisdom and military victory. She is often depicted with a shield and her owl which represents her wisdom.
When you cross the blue waters of this online slot, you'll be able to step inside this ancient goddess' temple and experience why she is revered. In Temple of Athena Hot Drop Jackpots, you'll discover a serene theme, stacked mystery symbols, a round of free spins, and generous payouts ready to be awarded.
If the goddess is shining down on you, you just might win one of three Hot Drop Jackpots, including a Super Jackpot, which must drop at Cafe Casino before it reaches a six-figure total.
Opera of the Masks
This spring, you've been offered front-row tickets to the Chinese opera in Opera of the Masks. From your seat in the center, you'll get the perfect view of the beautiful details of the masks with striking bian lian art as they're dramatically switched up throughout the performance.
There's a Wild hand fan to cool off when the plot gets hot, and a fire torch scatter which can award 10 free spins with stacking Wilds that nudge to fill the entire reel.
If the sound of the music moves you in this new slot, you also have the option to pay for one re-spin after any regular spin to boost your chances.
Before the show, however, be sure to deposit using a crypto gambling transaction method. You still get to play in USD, but your transaction will be much easier and more convenient.
Celestial Gems
When you imagine the heavens, do you envisage a flood of gems raining down from the clouds? If you hadn't before, you certainly will now with one of our favorite Cafe Casino newest slots.
Celestial Gems takes place above the clouds and on the way to the home of the angels. In fact, you can hear the chorus of their voices in the distance as you ascend. If an entire reel is covered in Wilds, a bolt of lightning adds to a tally above the grid. If you get three bolts, the angels award you with the opportunity to play a slots bonus round with either an increasing multiplier, a bigger game grid, or a roaming wild reel.
Vikings
Vikings is a throwback in graphics with a fresh modern take on features, and one of our best new adventure slots.
You're sailing on a raging sea of five reels and four rows with smaller Viking boats paddling by on all sides. Your deckhands include the head Viking with a long, thick red beard and iron-horned helmet.
The second in command is a woman Viking with long blond hair. You are given an axe and a horn to perform your duties on the ship.
With the help of your crew and three ship bonus symbols, you will be awarded 10 free spins in which all Wilds lock into place to help you secure even bigger slots wins on the raging seas.
Galapagos Islands
The Galapagos Islands are an ecosystem unlike any other on earth. They're home to some of the most rare and precious forms of life on our planet, having developed far, far away from the various species of fauna that roam any mainland.
When you play the Galapagos Islands slot game, you'll experience its wonders up close and personal as the animals and plant life come out to play! You can splash around in the clear waters with a water-splash Wild. You can frolic among 1,024 paylines of exotic bracken ferns with giant turtles, birds, iguanas, and seals.
While you're marveling at the wonders of the planet, the slots free spins round may trigger at random. When it does, you get five free spins in which the bird, lizard, and seal symbols all change into the higher-paying turtle symbol. It can also retrigger at random.
No trip to the Galapagos Islands is complete without someone to enjoy it with. Invite some friends and you can earn a referral bonus that you can use directly in the game. You'll always go farther with friends at Cafe Casino.
These new Cafe Casino online slots are bursting forth just in time for spring. Will you be traveling to an Arabian desert, admiring Athena, enjoying the Opera, exploring the Galapagos, and donning a Viking hat as you ascend to the glorious heavens of paydays? These new slot games, fresh as daisies, will be waiting for you to spring into some very reel action.