Quiz: Which Famous Movie-Inspired Slot Should You Play?
When you wind down and put your feet up for a weekend flick, chances are that your remote will do some soul-searching on your behalf, and nudge that perfect storyline until it's standing right there in front of you.
Are you looking for mellow over drama? Or how about a melodrama? Do you prefer a thriller to vanilla? Would you rather dive into something historical than something hysterical?
The stories that speak to one player are not going to look the same as the stories that resonate with the next, and this curious quiz is determined to tell you which is which and who is who.
And whichever way your screen swings, we've got the perfect movie-inspired slot lined up at Cafe Casino to go with it! Even better is that you'll be all the more enthralled when the characters in your slot movie not only make you gasp and giggle, but they reward you with real money prizes, too.
The excitement of the silver screen is about to meet the allure of Cafe Casino online slots. But first, you'll have to take this fun quiz to figure out which movie you're going to see.
Share Your Results on Social Media
Which film will have your rapt attention this time? Will it be a dangerous adventure, a heartwarming tale of redemption, a magical ride through the sky, or a fantastical mission to save the world?
Tell us on Twitter @CafeCasinoLV what your results were. Then who knows? Maybe another player will be watching that movie and playing that slot as well. You can compare notes about the plot!
More About…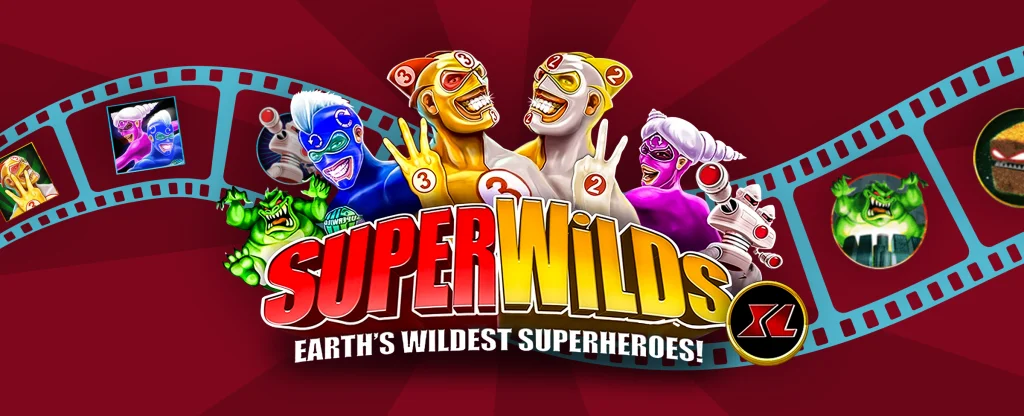 Genesis Island (Inspired By Jurassic World Dominion)
The delicate balance of power on Earth has been brutally disrupted ever since the destruction of Isla Nublar, and dinosaurs now co-exist with humans. The action-packed, suspenseful Jurassic World Dominion film is merely the preview of what you would find inside the Genesis Island slot!
Have you played an online slot with giant symbols before? Because it opens up another dimension of visually stunning graphics not unlike the movie's CGI.
Any player who dares trespass on the grounds of the skyscraper-sized gorillas and dinosaurs will need to stand strong like velociraptor trainer Owen Grady in the face of mega reels, mega symbols, primal Wilds, and evolution mega spins.
And don't forget, you can withdraw your winnings via crypto. Cafe Casino is a crypto casino which means you have access to the fastest and most reliable transaction method around. That's a good thing in this game because you'll want to book it out of the jungle as fast as you can when a roaring dinosaur is hot on your tail.
Hockey Enforcers (Inspired By The Mighty Ducks)
If you don't mind going back to 1992, you can relive one of the greatest underdog stories of our time.
Gordon Bombay, a former hockey player, has a major attitude problem when he starts coaching a children's hockey team. But with plenty of perseverance, mentorship, and teamwork, the team unites in order to defeat their rivals and secure a heartwarming victory. (You can't say it's a spoiler when it's been out for 30 years!)
In one of our greatest sports slots, you take the place of Ducks' star player Charlie Conway inside the Hockey Enforcers slot. You face off with the formidable Hawks in the final game of the season. You'll skid over 5 reels and 3 rows, ram into players through tumbling reels, and shoot your best shot at the net for up to 25 free spins and a progressive multiplier.
The game takes you through a wild ride of hope, determination, and all-out glory, just like the Ducks in the original movie.
Oasis Dreams Hot Drop Jackpots (Inspired by Aladdin)
We never thought the original Aladdin film with Robin Williams as the Genie could get any better. That is, until Will Smith came along. In the 2019 live action version of the Disney classic, we follow the same storyline of Aladdin, a charming street urchin who pursues the heart of an Arabian princess with the help of a Genie and his magic lamp.
A similar compelling storyline and elaborate visuals are taken one step further inside Oasis Dreams Hot Drop Jackpots. In this Arabian universe, the twinkling stars over the desert shine over real-money adventures like a treasure bonus, a hold and spin game, and up to 15 free spins with 200 Wilds.
You may even stumble upon the wheel of Hot Drop Jackpots while trudging through the sand and into the castle. One of these slots jackpots must be triggered every hour. We think you know what to wish for when you get your hands on that golden lamp floating through the reels. At least, we know what Aladdin would do.
Super Wilds XL (Inspired by Avengers: Endgame)
There's never a dull moment in the Marvel Cinematic Universe, especially with time travel, high-stakes battles, and poignant character arcs. Oh yeah, and let's not forget about the jaw-dropping special effects, which can be found in one of our top superhero slots, too.
As the team of Avengers faces Thanos for one final time, you can save your own city from evil villains with the help of a similar superhero team: the Super Wilds XL!
You and the Super Team each have your own abilities that are unlocked through your spins. Depending on where the story of your online slot takes you, you may receive help from two Multiplier Men with doubled and tripled wins, Expando-Man with an expanding Wild, or the Spin Twins with extra free spins.
The gang of superheroes put up a mighty fight against the villainous green blob in the game, but there's always room for one more. If you invite a friend to put on their own cape and join you, we'll give you a referral bonus.